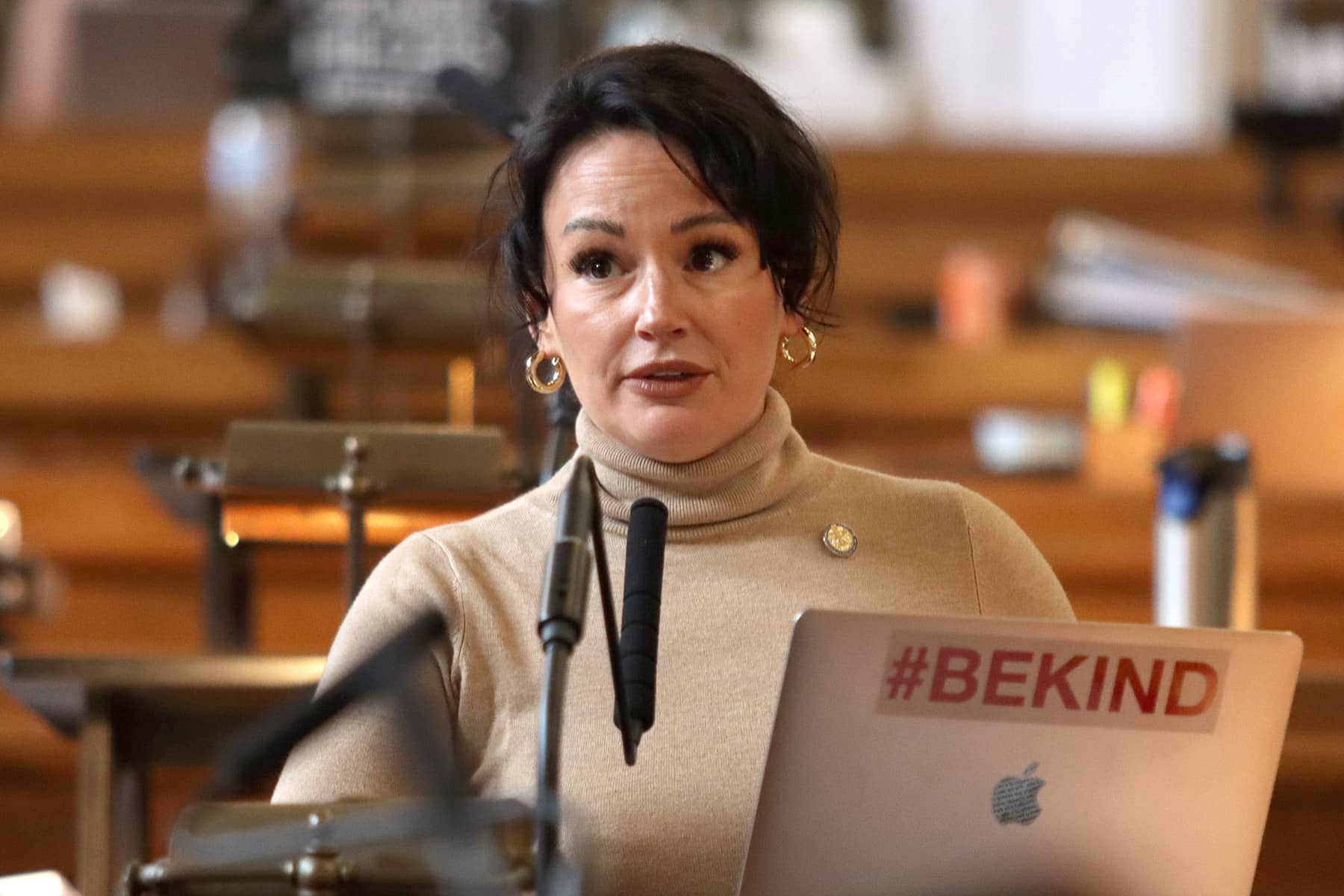 The Education Committee heard testimony March 6 on a bill intended to give Nebraska educators the support they need to teach about the Holocaust and other acts of genocide.
LB679, sponsored by Omaha Sen. Jen Day, would require the state Department of Education to establish and administer a program to provide grants to school districts and educational service units to train teachers with the goal of integrating Holocaust and genocide education into social studies standards.
Day said the proposal would supplement LB888, passed last year, which requires the State Board of Education to adopt academic content standards for education on the Holocaust and other acts of genocide.
She said the grant program would give schools the opportunity to provide workshops, teacher training, speakers and other ways to enhance the effectiveness of their Holocaust education curriculum.
The bill indicates legislative intent to appropriate $2 million to the program for fiscal years 2023-24 and 2024-25.
Megan Helberg testified in support of the bill on behalf of the Nebraska State Education Association. LB679 would ensure that Nebraska teachers have access to the high-quality, vetted resources they need to teach about the Holocaust, a topic that must be approached with respect and strong factual knowledge, she said.
Also in support was Ari Kohen, a member of the governance council of the Institute for Holocaust Education in Omaha. He said funding for Holocaust education is needed at a time when the U.S. is seeing a "dramatic resurgence of antisemitism."
"Without the funding provided by this bill," Kohen said, "we're asking schools and teachers to take on this challenge without giving them all the tools they need to do it well."
No one testified in opposition to LB679 and the committee took no immediate action on it.