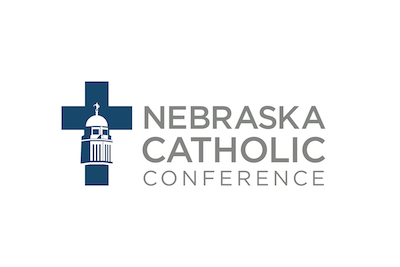 LINCOLN – Archbishop George J. Lucas of the Archdiocese of Omaha-Diocese of Lincoln and Bishop Joseph G. Hanefeldt of the Diocese of Grand Island are urging voters to support the ballot initiative that would cap payday lending interest rates and oppose the three ballot initiatives that would expand gambling in the state.
Nebraskans will vote on the ballot initiatives on November 3.
The Nebraska Catholic Conference (NCC), the bishops' public policy arm, will educate Catholics across the state in the coming weeks about the initiatives' pros and cons.
If passed, Initiative 428 will limit payday lending interest rates to 36 percent, rather than the over 400 percent rates typical to these short-term loans.
"Payday lending too often exploits the poor and vulnerable by charging exorbitant interest rates and trapping them in endless debt cycles," said Archbishop Lucas. "It's time for Nebraska to implement reasonable payday lending interest rates. The Catholic bishops of Nebraska urge Nebraskans to vote 'for' Initiative 428."
Initiatives 429, 430, and 431 would authorize the widespread expansion and regulation of casino gambling. Bishop Hanefeldt said gaming proponents oversell the economic benefits of expanded gambling and undersell the damage it does to family life and communities.

"Rather than expanded gambling building up the common good, too often we see it tears down families, leads to addiction, propels financial instability and bankruptcies, and increases crime," Bishop Hanefeldt said. "No alleged promises of increased revenue can make up for the devastation casino gambling brings communities. The Catholic bishops of Nebraska urge Nebraskans to vote 'against' Initiatives 429, 430, 431."

The leader of the NCC said payday lending and expanded gambling prey on the poor and vulnerable.

"Nebraskans have a unique opportunity this election cycle to stand in solidarity against unjust business practices that too often elevate profits over persons," said Tom Venzor, executive director of the NCC. "Whether it is through food pantries, hospitals, schools, or parishes, the Catholic Church in Nebraska has long accompanied those who are financially distressed and vulnerable. We need policies that reduce poverty, not exacerbate it. We believe Nebraska will do what is right by capping payday loan interest rates and preventing unrestricted casino gambling."