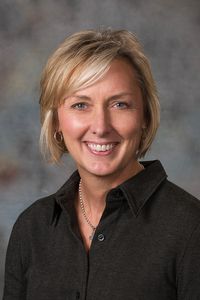 NEBRASKA- From the office of Senator Lynne Walz.
An Opportunity to Expand
Our State has an amazing opportunity moving forward. Nebraska has received almost $11 billion dollars from the CARES Act to help assist recovery efforts from the impact of COVID-19 on our economy. A significant portion of this money will be used to support public health, the coronavirus relief fund, and the small business and livestock producers' stabilization fund. However, I would like to talk about the opportunity we have with a $62 million dollar portion of this money that has been designated for increasing remote access capabilities, also known as rural internet services.
Rural Nebraska has been lagging behind in its access to broadband speed and infrastructure since the age of the internet began. We have drafted legislation to address rural broadband access since I took office in 2016. Despite the many hardships we are facing from COVID-19, we now have the opportunity to use these funds to push forward and in turn, stimulate the economy. We need to thoughtfully plan and ensure the $62 million dollars available for broadband expansion is used for unserved or underserved areas of Nebraska that have 10 Mbps download speeds or worse.
We have an opportunity to assist communities with less than 1,000 people and let them know that they will not be left out of this digital age. Currently, 26 counties in Nebraska would not be able to take advantage of this money. When considering these grants it is my hope we can support the small competitive local exchange carriers that will invest the money into their community instead of relying so heavily on large companies that are overbuilding in areas around Omaha and Lincoln that already have access to fiber.
This effort has been a long time coming and it is my hope that the Governor uses this opportunity to give Nebraska's rural farming communities the same economic tools that are available to the rest of the State. These changes, in combination with my bill, LB208, which removes dark fiber leases from under the regulation of the Public Service Commission, would go a long way to bring the entire state into the 21st century. In order to bring economic stability to our entire state, we need to have a comprehensive plan that addresses the needs of all of Nebraska. During these past few months, our daily lives have shifted and we have learned how crucial options such as telehealth and online learning are for people. Our world is changing, and as it does Nebraska should recognize the opportunities that present themselves so we can emerge stronger than ever before.
Attached below are the recommendations sent directly to Governor Ricketts from Senator Walz.