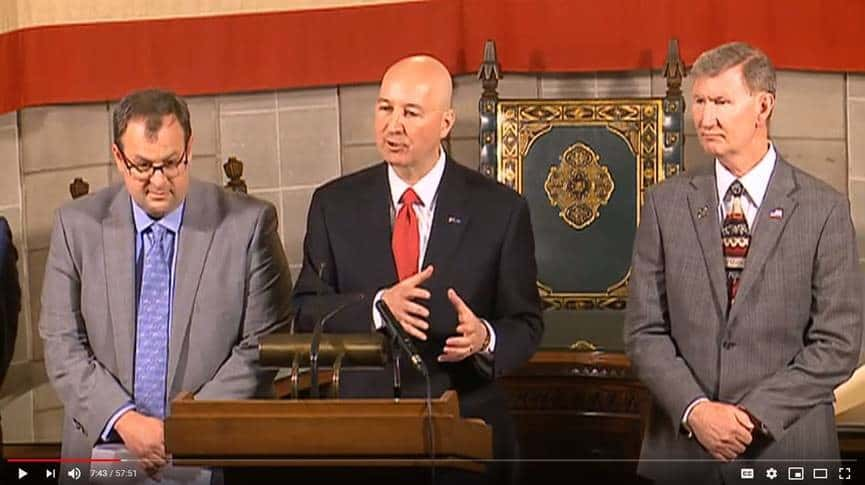 LINCOLN – Today, Governor Pete Ricketts announced that the State's sixth and seventh COVID-19 related Directed Health Measures (DHMs) include Adams, Buffalo, Clay, Dawson, Franklin, Gosper, Harlan, Kearney, Nuckolls, Phelps, and Webster counties.  They will be in effect beginning today at 10:00 pm and will last until May 11th unless renewed.
The quarantine measures are for individuals who are COVID-19 positive or develop fever, sudden onset of a dry cough, or sudden onset of shortness of breath without provocation (such as walking upstairs, running, choking, etc.).  This excludes those with seasonal allergies, COPD, or other diagnoses that may produce respiratory symptoms.  Additionally, the directive doesn't apply to patients who have an alternative non-COVID-19 diagnosis from a healthcare provider.  These patients should follow the treatment and guidance provided by their healthcare provider for such conditions.
Dodge, Lancaster, Saunders, and Washington counties were added to the DHM on March 25th and are in effect until at least May 6th.
The DHM and quarantine directions covering all of these counties can be found by clicking here.