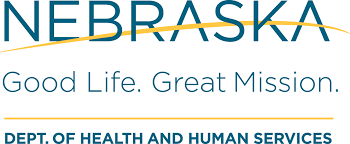 FREMONT- The Nebraska Department of Health and Human Services (DHHS) will host a drive-thru career fair Friday, July 31, from 12 -2 pm at 1746 East 23rd Ave. N in Fremont. DHHS is recruiting for customer-service oriented Social Services Worker and Social Services Worker Trainee positions.
Participants are asked to wear masks to the event, which will be socially distanced.
DHHS is looking for potential teammates who like helping others, enjoy talking on the phone, and want to make a positive impact on people's lives.
These positions are within a call center environment, working directly with Nebraskans to determine their eligibility for economic assistance. The starting pay rate is $14.89 per hour with an increase at six months to $17.05. Paid classroom training is included for these positions, lasting an average of 6-8 weeks, as well as opportunities for career advancement.
Eligibility Operations Workers support Nebraska families and are essential to the economic stability of our communities. Here's what some of them say about the work they do to help people live better lives:
"It's worth it all, in the end, to put a smile on somebody's face and know that you've made a difference for somebody that day."
"The people I help are so incredibly grateful that someone took the time to help them in their time of need."
Work with great teammates who are committed to helping people, a retirement match of 156%, a steady schedule, and earned sick and vacation leave for full-time teammates are just a few reasons to consider a career at DHHS.
Teammates will be available to discuss and answer questions about open positions, DHHS benefits, and the application process.
If you are not able to attend the career fair, explore career opportunities with DHHS online at https://statejobs.nebraska.gov/.