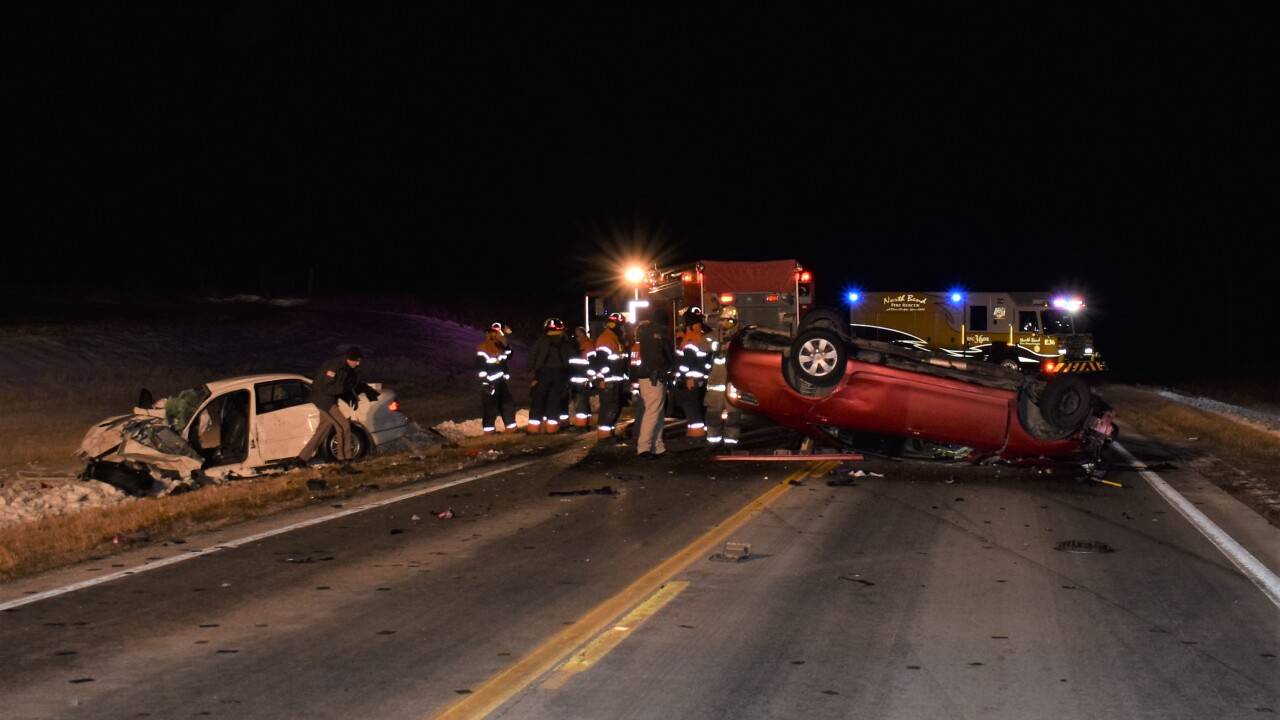 The Saunders County Sheriff's Office is investigating a two-vehicle accident Wednesday night that claimed the life of a woman.
Authorities said the accident occurred at about 8:45 p.m. on Highway 79, just south of County Road W — four miles north of Prague.
The preliminary investigation indicates that a red 2007 Toyota Camry driven by Payton R. Pruett, 20, of Lincoln was traveling northbound on Highway 79. The Camry appeared to have lost control and entered the east ditch, then overcorrected and crossed the centerline striking a southbound white 2001 Buick Regal in the southbound lane.
The Regal, occupied by two adults and two children, came to rest in the west ditch. The Camry came to rest on its top in the northbound lane of Highway 79. Pruett was the lone occupant of the Camry.
All five individuals were transported to Methodist Fremont Health with some of the injured transferred to the University of Nebraska Medical Center in Omaha. Pruett sustained non-life-threatening injuries while the adult male driver of the Regal remains hospitalized with serious, but non-life-threatening injuries. An adult female in the Regal later died at UNMC. Two children were also in the Regal. The 3-year-old has life-threatening injuries while the 6-year-old has non-life-threatening injuries.
Names of the adults in the Regal are being withheld pending notification of extended family.
Alcohol is not believed to be a factor in the accident. The crash remains under investigation by the Saunders County Sheriff's Office and the Nebraska State Patrol.