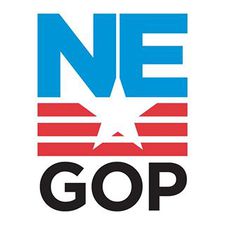 The Nebraska Republican Party conducted its State Central Committee meeting on Saturday in Elkhorn.
The Nebraska GOP State Central Committee has more than 150 members from 51 equally populated districts throughout the state.
Local representatives to the SCC are Scott Eveland and Elaine and John Grothusen. Colfax County representatives are Paul Ehrenberger and Lynne Dvorak. Joe Gobel represents Burt County while Cindy Miller and John Orr represent Washington County.
Nebraska GOP State Chairman Eric Underwood of Lincoln conducted the meeting. The body approved Underwood's appointments to the executive committee. Also approved were the treasurer's report and budget.
Several proposed resolutions and amendments to the NEGOP constitution were discussed and approved. The body unanimously voted to censure members of Congress and Senate who recently voted to pass the Omnibus Appropriations bill authorizing $1.7 trillion in spending.
The next GOP State Central Committee meeting will be in March in Gering. The election of officers will be conducted.
At the Dodge County level, a gathering is planned for Monday (Jan. 30) at the LA Fire Proof Door in downtown in Fremont. Social begins at 5:30 p.m. followed by a presentation by Advocate For Tax Change Mark Bonkiewicz. The meeting is open to the public.
For more information, contact Meg Kallina at 402-594-9555 or Eveland at: scotteveland@hotmail.com.