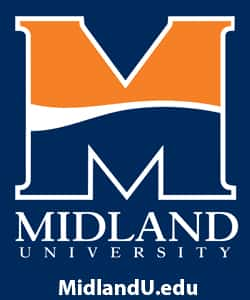 Midland University students will have the opportunity to learn about Martin Luther King Jr.'s impact on past and future generations as part of the Celebration of Diversity & Inclusion event on Monday.
Students will not have classes on MLK Day but will instead have the chance to hear a guest speaker, participate in various breakout sessions, and learn about cultures and people who may be different from themselves.
The event is combining elements of both the Equity and Inclusion Summit and Mission Day into a day to celebrate not only the impact of MLK, but the impact that many of the student organizations on the Midland campus such as Black Student Union, Hispanic Student Union, PRISM, and Global Warriors, are making daily.
"We hope it jumpstarts more awareness of the different issues that we face every day," Dr. Megan Nielsen, Dean of the Luther College of Arts and Sciences, said. "Some of these student organizations are still fairly new, and we want our students to become more aware of them."
Harkera Hardy, a 2015 Midland graduate and YouTube personality, will share stories on how students can write their own stories on the road to success. After lunch, there will be 12 breakout sessions for students to participate in.
"Each student will be able to attend three different breakout sessions," Nielsen said. "Some of the sessions will include MLK specific topics, while others will involve students watching videos or engaging in diverse ways highlighting a variety of topics. Each room will offer students a different interactive moment."
Students will also have the opportunity to make their imprint on a large mural outside Hopkins Arena throughout the day. Whether they know how to paint or not, students can participate by lending their creativity to the mural.
Several student organizations will have the opportunity to share their missions with students through various events. January 18th will feature a movie night from BSU as they will present "Selma." Jan. 19  will celebrate PRISM, while Global Warriors will host International Food Day on Jan. 20. The week will conclude with HSU hosting a game night on Jan. 21.
"The goal is to allow these organizations to share their group with other students and make them aware they have a presence on campus," said Sidney Hirsch, assistant athletic director and director of student development/Warrior Skills. "You don't have to be an international student to be a member of Global Warriors, so it's a chance to learn more about these students and their different cultures."
Isaac Jennings, assistant athletic director, wants students to see the world from a different perspective and learn from the many diverse people they encounter each day.
"I want our students to realize they have a lot of control and can enact change," he said. "This will give them opportunities to be open-minded and enlightened from these events throughout the week. They can receive that information and process it from a different lens."