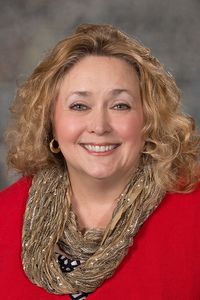 State Sen. Carol Blood of Bellevue announced Monday she will seek the Democratic nomination for governor in 2022. 
Blood said that many in the state government have taken on the "us vs. them" dynamic that is also seen across the country. 
"This is killing our democracy," she said. "I know we can do better and see opportunities for effective change."
Blood said there are four building blocks for her campaign. 
Prosperity for all Nebraskans

Maintaining public safety and improving public health 

Investing in Nebraska's infrastructure 

Encouraging education
Blood was elected to the Bellevue City Council as an at-large member in 2008. She was re-elected in 2012. Four years later, she was elected to the Nebraska Legislature to serve District 3. She was re-elected in 2020.