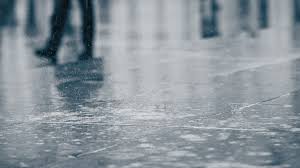 The Fremont area is expected to receive rain, with a chance of severe thunderstorms, tonight into Wednesday.
Meteorologist Becky Kern of the National Weather Service in Valley said conditions are ripe for thunderstorms.
"It looks like the thunderstorms will develop this afternoon into the evening," she said. "It will spread southeast through the region tonight into the overnight hours. The system responsible for this activity will be moving out of the Rocky Mountains today into the Plains. Ahead of that, we have showers and thunderstorms, but we'll get more widespread rainfall heading into tomorrow."
Kern said there is some potential for severe thunderstorms, including hail.
"That majority of the severe weather is going to be to the south — across Kansas and south of Lincoln into southeast Nebraska," she said. "But there is a remote chance we could see some of the stronger thunderstorms move this direction."
Kern believes the Fremont area will receive a little more than an inch of precipitation from tonight into Thursday morning.
"The (total) is one of the harder things to forecast, especially with thunderstorms because they can be hit and miss," she said. "It is just a general average of the amount of precipitation we are expecting."
Area residents can also expect a change in temperatures from the 80-degree weather of last weekend.
"A cold front will come through tonight so we'll notice a big cool down for (Wednesday)," Kern said. "We'll only have highs in the mid- to upper-50s (Wednesday). Our nights will be getting a little colder as well. I don't see anything below freezing, but as we approach the weekend the temperatures are not going to be like Easter weekend. It is still going to be relatively mild with temperatures in the 60s for the weekend and maybe approaching 70 on Sunday."
Kern also has a warning for botany enthusiasts.
"Our lows will be touching in the upper 30s so that is something that those with any plants out there will want to keep an eye on," she said. "As we get into next week the highs will be in the upper 50s and low 60s, but the lows will be in the upper 30s. We're not out of the woods yet, but having been dry for so long, we'll sure welcome the rain."