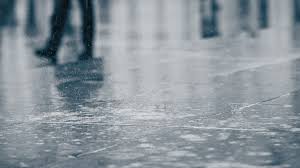 Katie Gross, a meteorologist with the National Weather Service in Valley, said area residents can expect a weekend of precipitation. 
Gross said the Fremont area will likely see 2 to 3 inches of rainfall. 
"It is looking like it will be a pretty wet weekend across the area," she said. "We will have rain chances start to creep into the Fremont area probably Saturday afternoon and basically continue most of Sunday. That could continue into Monday morning and even a little bit Monday afternoon."
Gross said the rest of the week will be drier.
"Temperature-wise we're probably going to be in the 40s or maybe the 50s this weekend," she said. "Next week, we will rebound a little bit toward the end of the week and hit the mid- to upper-50s.