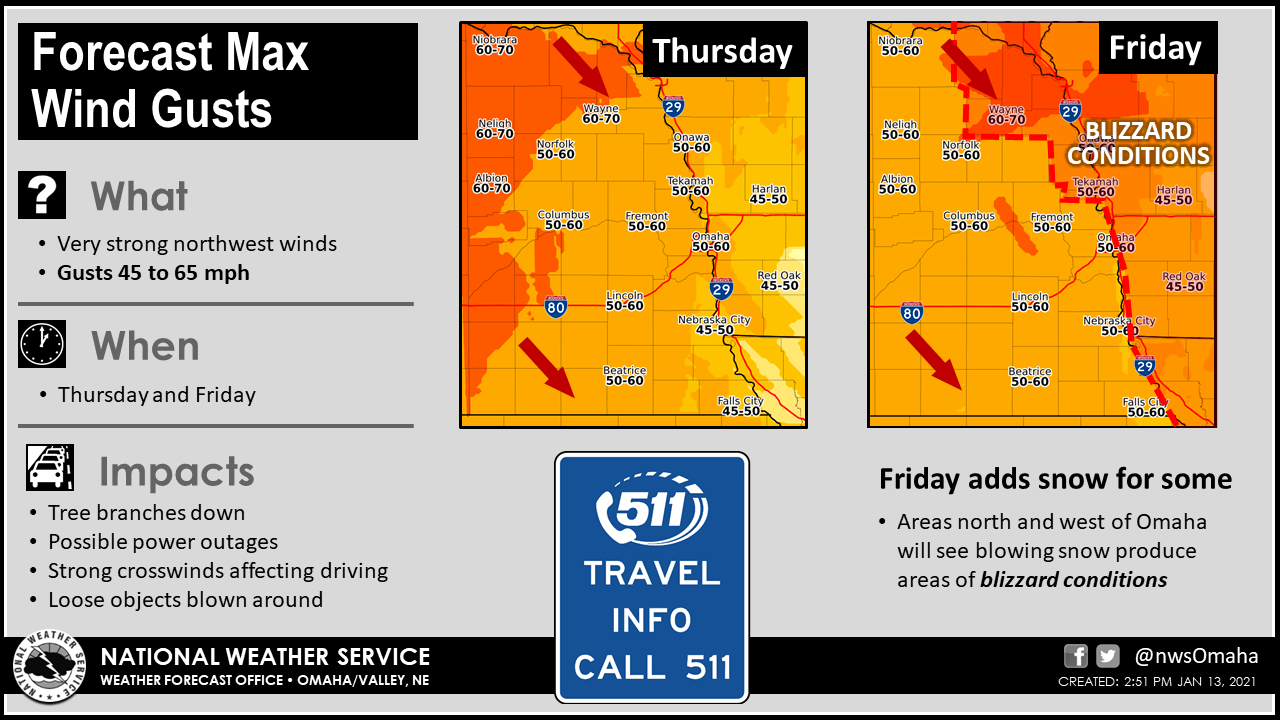 UPDATE – On Thursday afternoon, the National Weather Service upgraded the counties of Dodge, Washington, Douglas, Sarpy, Cass, Otoe, Nemaha, and Richardson, including the cities of Fremont, Blair, Omaha, Bellevue, Papillion, La Vista, Plattsmouth, Nebraska City, Auburn, and Falls City, to a Blizzard Warning. Please click HERE for the latest information.
FREMONT – The National Weather Service has issued a Winter Storm Watch, a High Wind Warning and a Wind Advisory in anticipation of a winter weather event now effecting most of eastern Nebraska and western Iowa.
The Winter Storm Watch is now in effect from midnight tonight through Friday at 6PM. (Thursday through 9PM, the primary concern will be high winds.) Then, intermittent snow or rain is expected to begin sometime in the overnight hours tonight. Depending on temperature and timing, 1-3 inches of snow could accumulate through Friday afternoon. Slippery roads and reduced visibility conditions late Thursday night into Friday morning could occur.
To the north and east of our immediate area, a Blizzard Warning will be in effect from 12AM tonight through 6PM Friday, 1/15. Avoid unnecessary travel in the Blizzard Warning areas.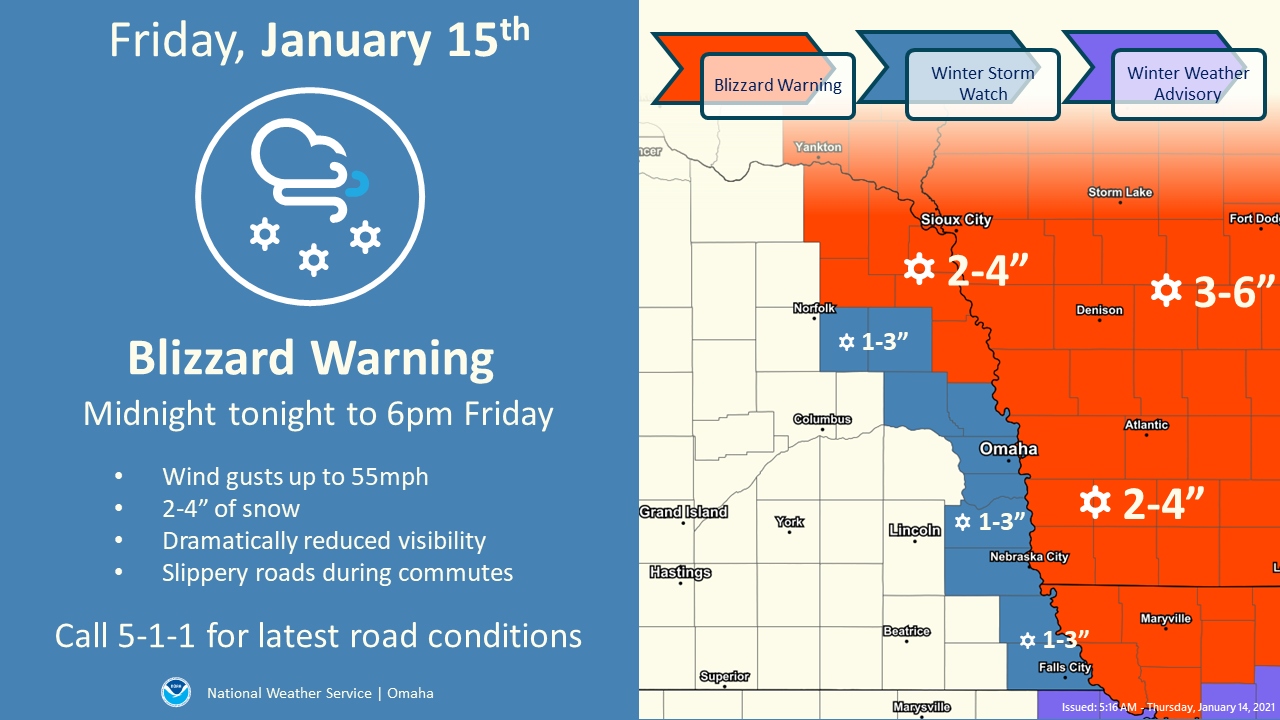 A "watch" means that conditions are favorable for a winter storm to develop. The watch may be replaced by a Winter Storm Warning or Blizzard Warning, depending on the development of this weather system.
High winds will continue to be a concern through 6PM Friday evening. A combination of High Wind Warnings and Wind Advisories are in effect through Friday. Gusts up to 55 MPH remain possible, with consistent northwest winds 25-35 MPH expected. Travel may be difficult for high profile and lightweight vehicles.