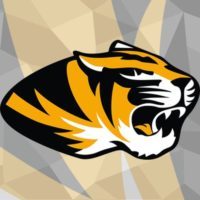 FREMONT – The Fremont Board of Education met for its regularly scheduled meeting Monday night at 6:30 pm in the board room at the Main Street Education building. 
At the beginning of the meeting, Terry Sorensen retired from the board after serving two terms and Pamela Murphy took her position on the board after being elected during the 2020 election. 
Board president, Sandy Proskovec, offered these words of congratulations and thanks to Sorensen for his time on the board.
"Terry has a passion for making sure educational opportunities help every student, especially those with challenges. Another of his great passions is for the fine arts. He's worked hard to make sure our music and drama programs were supported by the district and the community. Terry's first-hand experiences in the classroom have brought a unique and helpful perspective to the board. He's able to ask questions and bring suggestions from the angle of a teacher in another district. This has benefitted us in both improving what we do and also recognizing what we do well. It would be easy to just focus on the areas that we need improvement in but in true, positive Terry fashion, he's been very complimentary to FPS staff and administration."
Proskovec continued, sharing some of her favorite qualities about Sorensen.
"He's easy-going, easy to talk to, smart, and funny. Even in some of the more difficult situations, Terry can keep things moving with his logic and humor. So on behalf of the board, administration, staff, and community, I want to say thank you Terry for serving us so well." said Proskovec.
Sorensen was then handed a plaque in recognition for his years of service and he and his family also received lifetime activity passes to FHS events.
Moving forward in the meeting, Pamela Murphy took her seat at the board, and the board voted to elect new officers.
Sandy Proskovec was unanimously re-elected as President, as well as Dan Moran, Vice President, and Todd Hansen as Secretary. Pamela Murphy was placed on each of the board committees Sorensen had previously been on and no other committee changes were made. Murphy will now serve on the committees for Negotiations, American Civics and Textbook, and as an alternate on the Board Policy Committee.
Currently, Fremont Public Schools is considering upgrading its facilities. These upgrades would be paid for through bonds, voted on by the public in 2021. To gather input from the community, FPS opened a survey on January 7, that will close at 11:59 pm on Friday, January 15.
Associate Superintendent Brad Dahl gave an update on the survey's progress during the board meeting.
As of Monday, January 11, the survey had gathered 855 responses. Dahl encouraged teachers and board members at the meeting to reach out to community members and those in contact with FPS to fill out the survey.
The survey only takes about 5 minutes and includes questions regarding the current state of FPS' facilities and buildings as well as options for how large of a bond the community would be willing to approve.
If you would like to participate in the survey, click here.
Once data collection from the survey is complete, smaller committees from the board will begin to look at the data and make recommendations. It is expected that will begin in early Spring. 
Dahl also mentioned that High School Principal Scott Jensen, Dan Maron, and the middle school principals have been working to create a separate survey for 5-12 grade students to fill out to share their opinions on the current state of the schools as well. 
The board also reviewed and approved a resolution to continue its COVID-19 leave for teachers and staff.
The former resolution expired on December 31, 2020. This new resolution includes provisions regarding the rollout of the COVID-19 vaccine.
Employees of the school district who would have been approved for COVID-19 paid leave, but did not receive it due to the law expiring, will now receive that paid leave. COVID-19 leave is approved for up to 10 days to satisfy quarantine/isolation requirements.
The resolution will be allowed to expire once all teachers/staff who opt to receive the vaccine have gotten their 2nd dose or the local health department or Governor Ricketts declares COVID-19 or the state of emergency to be at an end, whichever is earlier.
Those who opt-out of the vaccine for religious or medical reasons will be exempt from the rule and will still be eligible for paid COVID-19 leave.
The board also unanimously approved early release days for K-12 on February 12 and 26, and March 5 and 26, to provide additional time for teachers to work on lesson plans, online programming, scheduling, and other teacher work.
Preschool programming will continue as previously scheduled. 
FPS is in Phase 2 of the District Video Observation Camera project. The board approved this phase which is to install cabling for cameras in the Main Street, Davenport, Lenihan, and the facilities/transportation buildings and then install 69 security cameras. 
Once that is complete, all buildings will have surveillance cameras. The cost to do this phase of the project is $22,412.58 and it will come out as an expense from the special building fund. 
From there, Phases 3 and 4 will include updating outdated technology in other buildings. 
The board finished the meeting by approving a donation from the Fremont Area COVID-19 Response Task Force for the FPS Food Service Program.
The Non-profits – Fremont LifeHouse, Fremont Area Community Foundation, and Nebraska Children and Families Foundation provided funds to the Fremont Area COVID Response Task Force to supply a $34,000 donation of 14 pallets of food and drink products to supplement weekend backpacks for students from the Fremont High School Pantry.