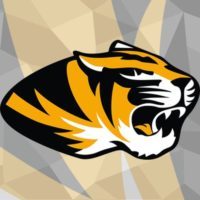 FREMONT –  Fremont Public Schools released information today related to COVID-19 within FPS and other related school information.
The breakdown of current COVID-19 numbers is as follows:
Number of Students not in school today due to a positive COVID-19 Test: 12
Number of Students not in school today due to quarantine: 175
Total number of students absent today for any illness: 182
Number of employees not working today due to a positive COVID-19 Test: 12
Number of employees not working today due to quarantine: 26
Number of certified teaching staff not at work today for any reason: 48
The District does not release information by school or grade level in an effort to not share
information that is personally identifiable. This would be in violation of FERPA (Federal Education Rights to Privacy Act) and potentially employment and HIPAA (Health Insurance
Portability Accountability Act) laws.
The District also released current enrollment numbers for students participating in the virtual
learning environment. As of today, 465 students are enrolled in the virtual school option – this
represents approximately 9.7% of the overall student enrollment of 4,794.
The Three Rivers Public Health Risk Dial for Dodge County increased from 3.0 to 3.25 – to high
orange. As a reminder, the Dial utilizes eight data points on a rolling three-week average.
Addressing Rumors Regarding Possible School Closures
We wanted to take this opportunity to address a rumor circulating through the School District
and Community that has been brought to our attention. This communication should help add
clarity to the situation.
"Is FPS planning to close or go to remote instruction after Thanksgiving or after Winter
Break?"
At this time the answer is "No". It is the intention of the District to continue with our current operations while working to support students and staff.
The rationale for this is that data continues to show and Three Rivers Public Health Department continues to advise that keeping schools open, while following our strict safety protocols, is best for our students and staff.
Providing for the wellbeing of our students – particularly those who are underserved – is
very important. Access to food, in-person instruction, and providing emotional support and
connections with adults who care all play a significant role in providing our students with as much normalcy as is reasonably possible in 2020.
FPS will continue to study multiple data points as options are being considered. These data points include student absences based on COVID, staff absences based on COVID, school contact tracing data, Community Risk Dial, etc.
Our two primary reference points will be:
Contract Tracing Data – is there clear evidence that exposures are occurring in school buildings/programs?
Classroom Coverage – are we able to keep our classrooms staffed using Classroom Teachers, Substitute Teachers, Full-Time Substitutes and Local Substitutes?
Two weeks ago Fremont Public Schools announced a change to the Blueprint based on the level of risk associated with the Three Rivers Public Health Department Risk Dial. Previously, Fremont Public Schools had plans to transition from in-class learning to a hybrid or fully remote
model in the Orange and Red levels.
In accordance with guidance from Three Rivers and Elkhorn Logan Valley Health Departments, we have announced that we will plan to keep students in class for as long as possible. The full press release can be found at fremonttigers.org/news.