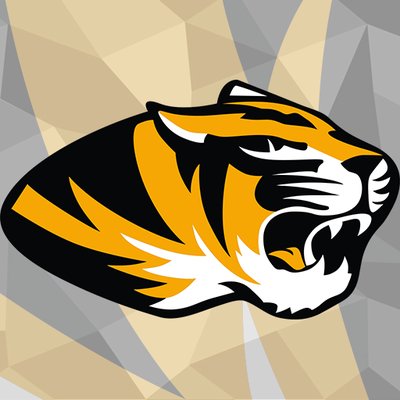 FREMONT –  Fremont Public Schools released information today related to:
The number of students and staff absent due to testing positive for COVID-19.
 The number of students and staff in quarantine due to close contact exposure to someone who tested positive for COVID-19 or are awaiting test results.
The number of students utilizing the virtual learning environment.
Nebraska's new COVID-19 Campaign – the 3-Cs.
Lifting Spirits Week – United Way / Combined Health Charities Campaign.
Three Rivers reminders related to Flu Shots and Halloween.
The breakdown of COVID-19 numbers is as follows:
Total number of students absent today for any illness: 118
Number of Students not in school today due to a positive COVID-19 Test: 4
Number of Students not in school today due to quarantine: 30
Number of certified teaching staff not at work today for any reason: 44
Number of employees not working today due to a positive COVID-19 Test: 6
Number of employees not working today due to quarantine: 13
The District does not release information by school or grade level in an effort to not share information that is personally identifiable. This would be in violation of FERPA (Federal Education Rights to Privacy Act) and potentially employment and HIPAA (Health Insurance Portability Accountability Act) laws.
Virtual Learning 
The District also released current enrollment numbers for students participating in the virtual
learning environment.
As of today, 487 students are enrolled in the virtual school option.

This represents approximately 10.18% of the overall student enrollment of 4,784.
Fremont Public Schools would like to remind parents that students can transition in or out of virtual learning at any time – please note students are only allowed to start back into the in-person classrooms on Mondays, in an effort to limit disruptions.
"We have an awesome teaching staff who continue to do whatever it takes to ensure that our students are successful," stated Mark Shepard, Superintendent of Schools. "In-class learning continues to prove it is the most effective way for our students to learn," he concluded.
Please contact your school office if you desire to transition back to in-person learning.
Fremont Public Schools is supporting students enrolled in the Virtual Learning Option by providing tutoring services. The District has partnered with Midland University to provide certified teachers from FPS, future teachers from Midland University, and other Midland students with knowledge of a variety of content areas.
Students are able to get one-on-one tutoring in a breakout room in a Zoom video conference. FPS will offer a morning session (8:00 am – 11:00 am) and an evening session (6:00 pm – 9:00 pm) each Monday and Thursday. High School tutoring is currently available only in the evenings.
Substitute Teachers
As staff members who have potentially been exposed are identified, this can lead to quarantine based on the circumstances of the exposure. We continue to need substitutes to fill our needs related to teacher absences. To inquire about substitute teaching in FPS please visit our website at www.fremonttigers.org and click on 'Employment'.
3RPHD COVID-19 Risk Dials
The Three Rivers Public Health Risk Dial for Dodge County stayed at 1.75 – remaining in the Yellow (moderate) risk level. A decrease in positivity rates has impacted the Risk Dial this week. As a reminder, the Dial utilizes eight data points on a rolling three-week average.
Avoiding the Three C's
Today, Governor Ricketts announced Nebraska's new campaign to help slow the spread of COVID-19, the 3 Cs. Families should avoid crowded places, close contact with others, and confined spaces. Remembering to avoid the 3 Cs can help keep you safe and slow the spread in your community.
Fremont Public Schools, working with the Three Rivers Public Health Department, would like to remind families of good hygiene habits to help prevent the spread of COVID-19.
Wash your hand frequently
Avoid touching your face and wear a mask
Wear a clean mask every day
Stay home if you feel sick
If you are waiting for COVID-19 test results, stay home
Lifting Spirits Week
Next week, October 19-23, is Lifting Spirits Week at Fremont Public Schools.
Our staff will be participating in an annual campaign and dressing up to make the week more fun. Students are encouraged to dress up with our staff to create unity and lift the spirits of everyone at Fremont Public Schools.
NSAA Requirements
High School postseason activities have begun. The Nebraska School Activities Association (NSAA) is requiring masks at all events. Individual host schools may impose greater restrictions than outlined by the NSAA. For a complete rundown of their guidance please refer to their website: nsaahome.org
Flu Shot Clinics
As a reminder, Three Rivers Public Health will be holding Flu Shot Clinics at several school locations for students and their families. Please arrive after no more than 15 minutes prior to the start time and masks are required for all people 2 years and older.
Monday, October 19 from 4:30 pm – 5:30 pm at Johnson Crossing Academic Center
Wednesday, October 21 from 5:30 pm – 7:00 pm at Washington Elementary
Three Rivers Public Health Department, working with area school districts, continues to analyze the data related to exposures at school and, to date, has not had a single positive test due to transmission at school when all parties were wearing a mask. The District continues to identify ways to strengthen protocols and keep students and staff safe.
Halloween Safety
With Halloween two weeks away, Three Rivers Public Health offers the following suggestions to
families to celebrate safely.
Celebrate with your household by staying home, decorating, and planning fun activities.
If you are going trick or treating, keep groups to eight individuals or less, use hand
sanitizer while you are out, and wash your hands when you return home.
Don't eat candy while trick or treating.