FREMONT- Firefighter, Terry Luthy, said the Fremont Fire Department received six calls all at about 9:51 am, reporting a car on fire at the 1600 block of North Logan Street.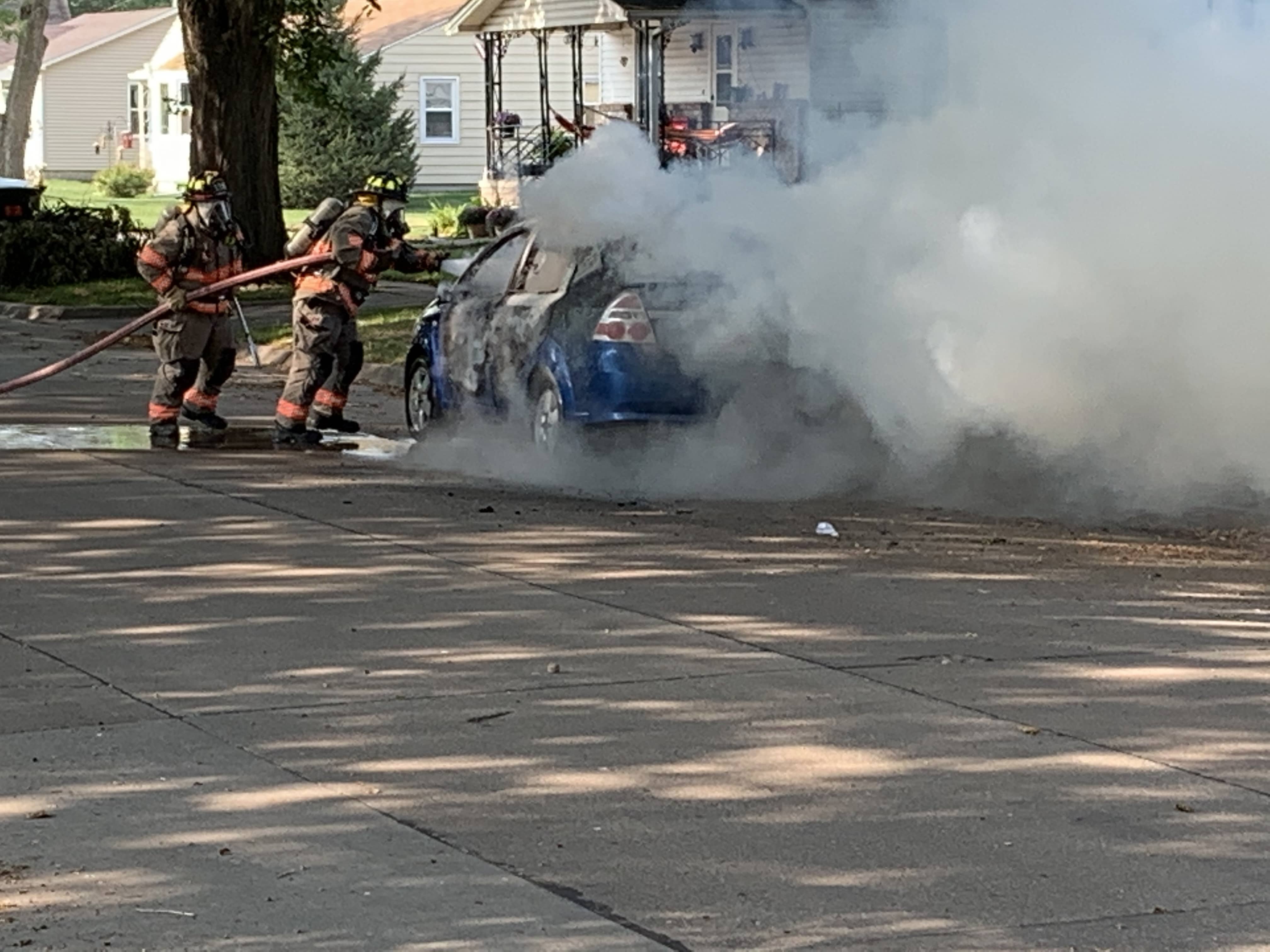 Luthy said citizens living on the block reported hearing loud popping noises and then noticed the car on fire when looking out their windows.
The Fire Department was close by as they were doing training exercises on Platte Street and arrived three minutes later at 9:54 am.
Upon arriving at the scene, FFD saw a blue, 2008 Chevy Aveo completely submerged in flames. No one was in the vehicle at the time of the blaze and there were no injuries reported. Luthy did say the vehicle had recently been having mechanical issues according to the owners.
At this time, the cause of the fire is unknown and Luthy said the extensive damage to the vehicle will make it extremely hard to determine the cause. FFD was able to rule the fire as unintentional.
The Chevy Aveo is completely totaled, and the worst of the damage was found under the dash and in the passenger side compartment.


Luthy said the fire had been handled quickly and he radioed in at 10:04 am to say the fire was out.
With a car fire, it can be more challenging due to the fact that almost the entire car is flammable and the metal takes a long time to cool. In total, it took FFD roughly 30 minutes to contain, extinguish, and investigate the fire.
Luthy said something interesting that you can see in the pictures, is that most of the brownish/white color coming out of the car is not smoke, but rather steam. While firefighters hosed down the car, the metal was so hot that tons of steam emitted from the vehicle.