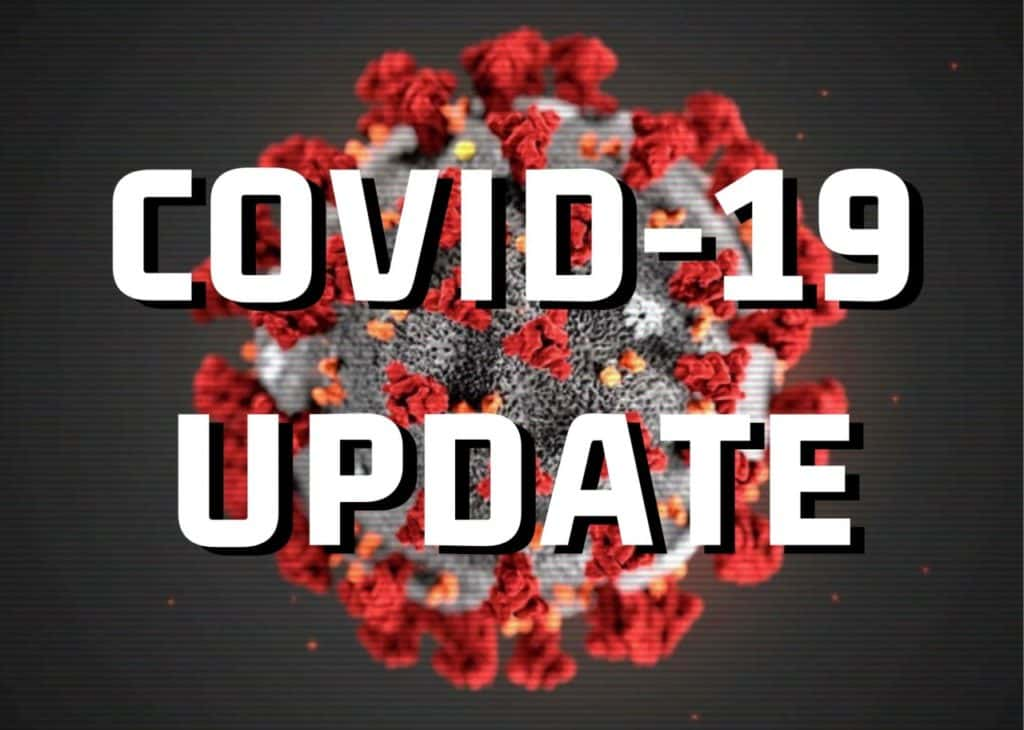 3RPHD- Phase 3 DHM restrictions have been extended through August 31, 2020 for the Three Rivers Public Health counties of Dodge, Saunders, and Washington.
Phase 3 limits capacity for restaurants and bars, fitness and child care centers, salons, barbers, and other services.
Daycare/Childcare Services
Notwithstanding any other state statute, regulation, or order, daycare/childcare services may not exceed the lesser of
the current license limit or:
15 children per room/space for infant – 3-year-olds
20 children per room/space for 3-year-olds
24 children per room/space for 4 and 5-year-olds
30 school-age (K-12) children per room/space
Capacity At Venues
Indoor venues are limited to 50% capacity
Outdoor venues are limited to 75% capacity
Facilities hosting 500 or more people must submit a plan and receive approval from the local health department to reope

n

No gathering may exceed 10,000 individuals
Each group of people attending must not exceed 8 individuals.
Parades, carnivals, midways, dances (excluding dance recitals), street dances, and beer gardens are prohibited. Dancing is permitted
at private events (events with set invitee lists, i.e. wedding receptions, proms, etc.).
Symptoms, Treatment, and Disinfecting
COVID-19 Symptoms and Treatment
COVID-19 symptoms may appear 2-14 days after exposure
Fever of 100.4 degrees Fahrenheit or above
Cough and shortness of breath
Emergency warning signs include
Trouble breathing
Persistent pain or pressure in the chest
New confusion or inability to arouse
Bluish lips or face.
Follow your medical provider's directions for the course of treatment. Emergency warning signs for COVID-19 require medical attention
immediately. Consult your medical provider for any other symptoms that are severe or concerning.
Disinfecting
Wear disposable gloves when cleaning and disinfecting surfaces.
Gloves should be discarded after each cleaning.
If reusable gloves are used, those gloves should be dedicated to cleaning and disinfecting surfaces for COVID-19 and should not be
used for other purposes. (Consult the manufacturer's instructions for cleaning and disinfection products used.)
Clean hands immediately after gloves are removed.
Products for Disinfecting
For disinfection, diluted household bleach solutions, alcohol solutions with at least 70% alcohol, and most common EPA-registered household disinfectants should be effective.
Diluted household bleach solutions can be used if appropriate for the surface. Follow the manufacturer's instructions for application and proper ventilation. Check to ensure the product is not past its expiration date. Never mix household bleach with ammonia or any other cleanser. Unexpired household bleach will be effective against coronaviruses when properly diluted.
Prepare a bleach solution by mixing:
5 tablespoons ( 1/3rd cup) bleach per gallon of water or
4 teaspoons bleach per quart of water
Products with EPA-approved emerging viral pathogen claims www.epa.gov/disinfectants-against-sars-cov-2 are expected to be effective against COVID-19 based on data for harder to kill viruses. Follow the manufacturer's instructions for all cleaning and disinfection products (e.g., concentration, application method and contact time, etc.).
• For soft (porous) surfaces such as carpeted floor, rugs, and drapes, remove visible contamination if present and clean with appropriate cleaners indicated for use on these surfaces.
After cleaning:
Launder items as appropriate in accordance with the manufacturer's instructions.
If possible, launder items using the warmest appropriate water setting for the items and dry items completely, or
Use products with the EPA-approved emerging viral pathogens claims (examples www.americanchemistrv.com/COVID-19-Products.pdf

)

that are suitable for porous surfaces.
Read the full Phase 3 DHM Requirements