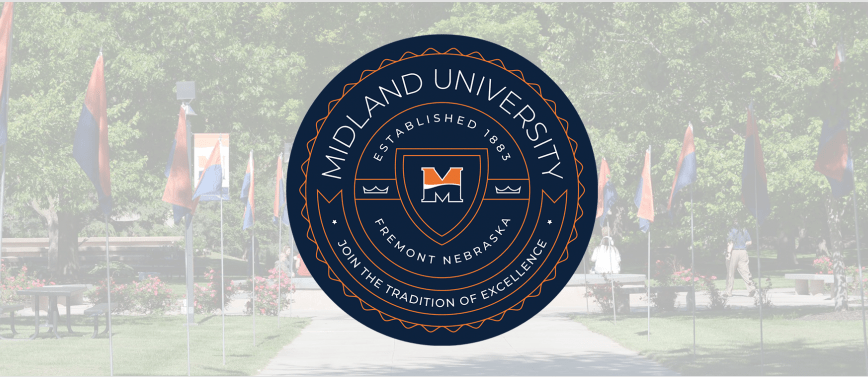 FREMONT – Midland University Performing Arts has announced its plan to continue delivering the arts while keeping the audience and performers safe. The 2020-21 season will include theatre, vocal, instrumental, and dance performances.
"We have been diligently working on finding safe ways for our students to rehearse and perform within the circumstances of social distancing," Anne Sorensen-Wang, Director of Performing Arts, said. "Our goal is that our students still have an outlet to perfect and perform their craft and that our University and Fremont community still have opportunities to experience the arts."
To achieve these goals, each performance of the season will have options for both live-streamed and in-person audiences. In-person audience member capacity will be limited to ensure proper social distancing, and ticket priority will be given to family members of performers. Audience members will also be required to wear masks. Prior ticket reservations will be required for in-theatre audience members. 
Each performance will also be live-streamed and can be accessed through the Midland Box Office website at https://midlandu.booktix.com/.
"Our goal is to create an environment where audience members that want to attend an in-person performance can, while staying safe and respecting the safety of our performers," Sorensen-Wang said.
In addition to the facility changes and guidelines set by Midland University, students will be required to wear a mask or face shield during rehearsals and some performances. Productions, such as musicals or plays, will be staged to encourage more space between performers. 
"When you come to see a show, expect things to be a bit different," Sorensen-Wang said. "Lobby spaces, seating, intermissions, and even how we facilitate restrooms might be adjusted to keep a clean, safe, and functional experience."
The fall season is set to open with the William Inge classic, "Picnic." 
In October, Midland will present a fall choir concert featuring the Midland University choir, along with A Cappella ensembles the Clef Dwellers and Freshtones.
The musical theatre version of "Monty Python and the Holy Grail," retitled, "Spamalot" will be presented in November.
Closing the fall semester will be Midland Performing Arts annual collaborative concert, "Colors of Christmas," featuring all university ensembles including band, choir, dance, and a cappella choirs.
The 2021 spring season will open with the musical, "Bright Star," the recent musical written by Steve Martin and Edie Brickell.
In March, the song cycle "Songs for a New World," will take over the theatre stage featuring choreography by Midland senior, Courtney MacMillan. 
Following that performance, the Midland University band plans to perform a joint concert with the Omaha Symphonic Winds.
The Midland Theatre department concludes its portion of the season with the Shakespeare classic, "Romeo and Juliet." 
In May, the nationally renowned Midland University dance program will feature the 2021 student-choreographed dance ensembles in the annual "Dance Showcase."
The season concludes in May with the "Spring Music Concert" featuring the Midland University choir and band.
Other performances including jazz band concerts, cabarets, a cappella concerts, student recitals, and one-act plays will also be featured throughout the season.
Performance dates can be found at midlandperformingarts.org. Tickets to all performances can be purchased at midlandu.edu/tickets or by calling 402-941-6399.

Founded in 1883, Midland University is a liberal arts college providing relevant opportunities in more than 30 academic areas, four graduate programs, and a variety of professional studies programs to students at both their Fremont and Omaha locations. Recently recognized by the Chronicle of Higher Education as the 9th fastest-growing private, nonprofit baccalaureate institution in the country, Midland takes a modern approach to liberal arts education. Their innovative approach of working from the marketplace back provides students with the relevant skills to lead in the world with purpose.