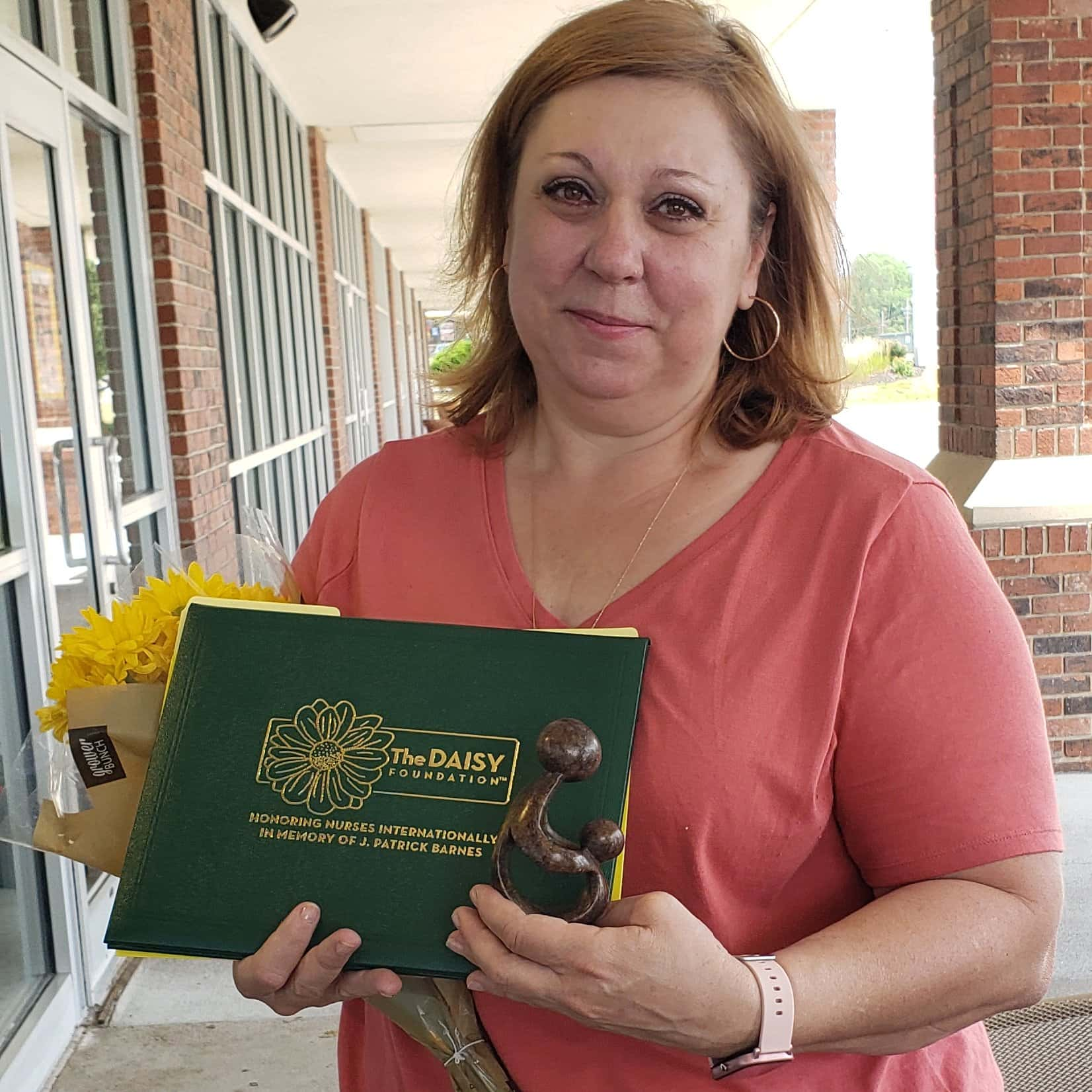 OMAHA – Metropolitan Community College Nursing student Patricia "Patty" Sieler is a recipient of the DAISY Foundation's Award for Extraordinary Nursing Students. The national award goes to individuals who have displayed outstanding care and compassion for their patients. Sieler received the award earlier this month, not long after overcoming a personal battle with COVID-19.
Sieler was diagnosed with COVID-19 in March as she was beginning the spring quarter, the final leg of her academic journey at MCC before graduating. She developed pneumonia and suffered from the disease for six weeks before beating it. Once she was cleared to return to work, her mother suffered a stroke, which forced Sieler to care for her mother while finishing schoolwork. Her mother tragically passed shortly thereafter.
"Patty is deserving of the DAISY award for her hard work and determination, despite many obstacles throughout her nursing education. While in our program, Patty juggled working full-time and caring for her family, but never making an excuse or expecting any allowances," said Kristin Dolezal, MCC faculty member. "As she entered her final quarter in the Program, Patty was faced with many personal obstacles that, for most, would have resulted in dropping from nursing school. This was not the case for Patty." 
MCC faculty, family, and friends surprised Sieler with the award presentation at a local outdoor restaurant venue. For more information about the award, visit the DAISY Foundation's website.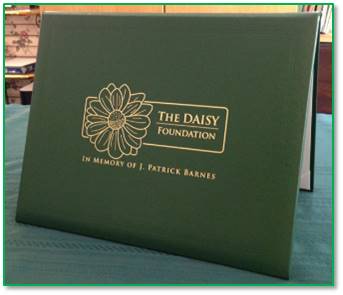 The DAISY Foundation, as part of its service to the nursing profession's role in patient care, established this Student Award to provide colleges/schools of nursing a national recognition program that they may use to recognize and celebrate nursing students who demonstrate commitment to care and compassion and make the nurse-patient connection that makes such a difference in the healthcare experience.
Metropolitan Community College, accredited by the Higher Learning Commission, is a comprehensive, public community college that offers affordable, quality education to all residents of Dodge, Douglas, Sarpy, and Washington counties. Founded in 1974, MCC has the largest enrollment out of six community colleges in Nebraska and is the second-largest post-secondary institution in the state. MCC serves more than 40,000 unique credit and noncredit students.