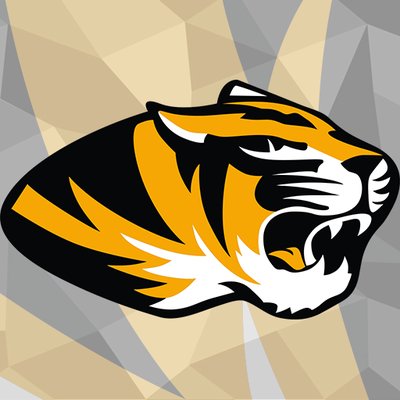 FREMONT- Superintendent of Fremont Public Schools, Mark Shepard, gave an update on what is included in the blueprint for how the fall semester will proceed. Shepard also discussed the Risk Dial tool that will help provide guidance and direction as to which scenario they will put into effect.
Covid-19 Risk Dial
The Risk Dial tool was introduced to FPS a week ago by the Three Rivers Public Health Department (3RPHD). This tool is currently being used by the Lincoln/Lancaster County Health Department to provide information to citizens as decisions are being made in regard to day to day activities and planning with the COVID-19 pandemic ongoing. This dial can be compared similarly to the "Ozone Indicators/Alerts" that help guide precautions for outdoor activities and the impact on these activities due to ozone levels.
Executive Director of the 3RPHD, Terra Uhing, stated they are working to place the Risk Dial into 3RPHD's Covid-19 weekly press releases.
3RPHD recently released a COVID-19 Dashboard for the Three Rivers Health District. What the dashboard and press releases don't fully delve into is the risk analysis schools, services, and other businesses need to fully understand what risks are associated with what type of re-opening plan they proceed with. The Risk Dial tool is designed to give this information clearly with four different risk dial indicators. They are organized by color, green, yellow, orange, and red.
For more information on the details of each indicator:  COVID-19 Risk-Dial Indicators
To view the Risk Dial that has been implemented in Lincoln, NE: https://www.lincoln.ne.gov/city/covid19/
To view the 3RPHD Covid-19 Dashboard: https://www.threeriverspublichealth.org/Coronavirus-Updates  
The Risk Dial draws from the same data that populates the 3RPHD Dashboard. Shepard said, "This tool will allow us to make better-informed decisions regarding school and the appropriate response in order to keep our students, staff, and families safe."
FPS Return To School Blueprint
 Shepard stated that they are working with administrators and individuals at all levels to develop the FPS Return to School Blueprint. Decisions moving forward will be based on the guidance from the Three Rivers Public Health Department and other protocols such as the Risk Dial.
FPS' intent is to be able to have the blueprint in a format available to present to the Board during the July Board Meeting.  This document will be in constant flux as more information is available and best practices are identified.
Shepard said, "Hopefully, at some point soon, we will be in the "green" risk zone on the dial and be able to have school in a fashion that we are most accustomed to. Every department and staff member has been doing outstanding work to make sure our students are able to have a successful academic year, in whatever format that may look like. This is a huge task, but when completed will provide a roadmap to reopening school in a safe and orderly fashion.  I continue to work with Hope and Lynn to frame up a communication plan that will be used as necessary throughout the school year."
The FPS Return To School Blueprint has been shared with Archbishop Bergan and Trinity school as well. Shepard said, "I believe us working together is a great way to help minimize some of the risks and create continuity within our school communities. Sometimes we share students and some siblings go to different schools. If we're all on the same page, we can easily help mitigate problems and create the safe environments for all our students and their families."
They are also working with Metro Community College and Midland University to come up with plans and identify challenges in delivering dual credit courses to students during the COVID-19 pandemic. Shepard said FPS is also working hard to procure PPE and other supplies. They are participating in the effort led by UNL and the Nebraska Ethanol Board (ESU) for the procurement of hand sanitizer.  So far, FPS has received 50 gallons of hand sanitizer and according to the ESU, FPS has another 167 gallons set aside for them for the remainder of the first semester. This hand sanitizer is provided at no cost to school districts and health care providers.
Another item FPS will be implementing in the fall is the use of infrared cameras/scanners. Earlier in the week, General Operations
Administrator, Jeff Glosser, Associate Superintendent Brad Dahl, and Shepard visited Lincoln Premium Poultry to see the infrared camera/scanners they are using for employee entrance into the plant. FPS has ordered 16 of these devices which will allow them to process for temperatures each day for all individuals entering FPS facilities – the source of funds for this purchase will be through the Cares Act Funding.
They have been able to procure two washable masks for every student and adult in all FPS buildings. FPS also has a supply of temporary paper masks that will be available as well. At this time they do not anticipate starting the school year with students and staff required to wear masks but as the risk could possibly increase, FPS will look to 3RPHD, the Risk Dial, and other contingency plans that would lead them to implement that protocol.
Facility Improvement Plan
The first steps in developing a facility improvement plan were started recently. Shepard commented, "Associate Superintendent, Brad Dahl, is doing a great job of leading this effort. We met Tuesday afternoon with members of the BVH Architecture team, Jerry McCall, and a curriculum alignment committee representing all levels/programs to begin to identify our needs. The session on Tuesday focused primarily on the current state of programming and how our facilities support them. The next phase will consist of identifying where the District should prioritize in regard to curriculum, programming, structure over the next 8-10 years, and the facilities necessary to accommodate them."
BVH along with their professional services team will begin to analyze the current conditions of FPS facilities next week.  This process will be completed in August.  Currently, they are planning for BVH to begin giving monthly updates to the Board during the August Board meeting.
Summer School Programs and Opportunities
Beginning on July 6 FPS will be fully staffed in their offices for the first time since March 6.  They will also begin their  "Jump Start" program for identified elementary students needing a boost in reading and math, and the high school credit recovery program.  Beginning July 1, contact sports at the high school will be able to begin camps and leagues.  Shepard said, "All of these changes will allow us to utilize our new protocols and adjust as necessary prior to the start of school."
Graduation
FPS is continuing to develop plans for their on-site graduation on July 26. It will have a traditional feel, but they will continue to provide appropriate levels of social distancing. The final plan will be presented soon to 3RPHD Executive Director, Terra Uhing, for approval.