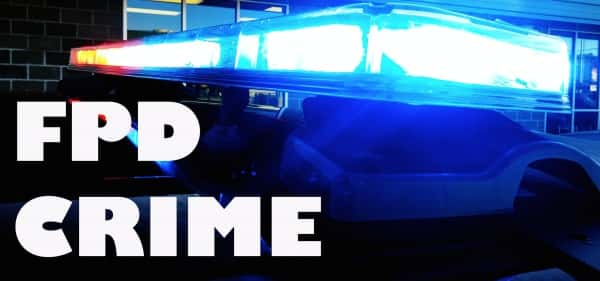 FREMONT- The Fremont Police Department reported three total thefts that occurred over the weekend. Chasing Clouds Vape Collective was reported burglarized early Sunday morning. For that story click here: https://www.thebestmix1055.com/burglary-at-chasing-clouds-vape-collective
The other thefts were separate instances that occurred on Friday and Sunday evening.
On Friday, June 19, at approximately 5:20 pm a theft was reported. The victim's 1997 Chevrolet Blazer was parked and unattended in front of a residence in the 1200 block of north Irving Avenue. An unknown person entered the unlocked vehicle and took money and cash vouchers. The estimated loss is $250.00.
On Sunday, June 21, at approximately 9:35 pm a burglary was reported at a residence in the 500 block of west 9th Street. The victim reported he was on the 2nd floor of the residence and heard a noise coming from the 1st level. The victim went downstairs and saw an unidentified male standing in the kitchen of the residence. The intruder fled the house with an estimated $300.00 in cash.