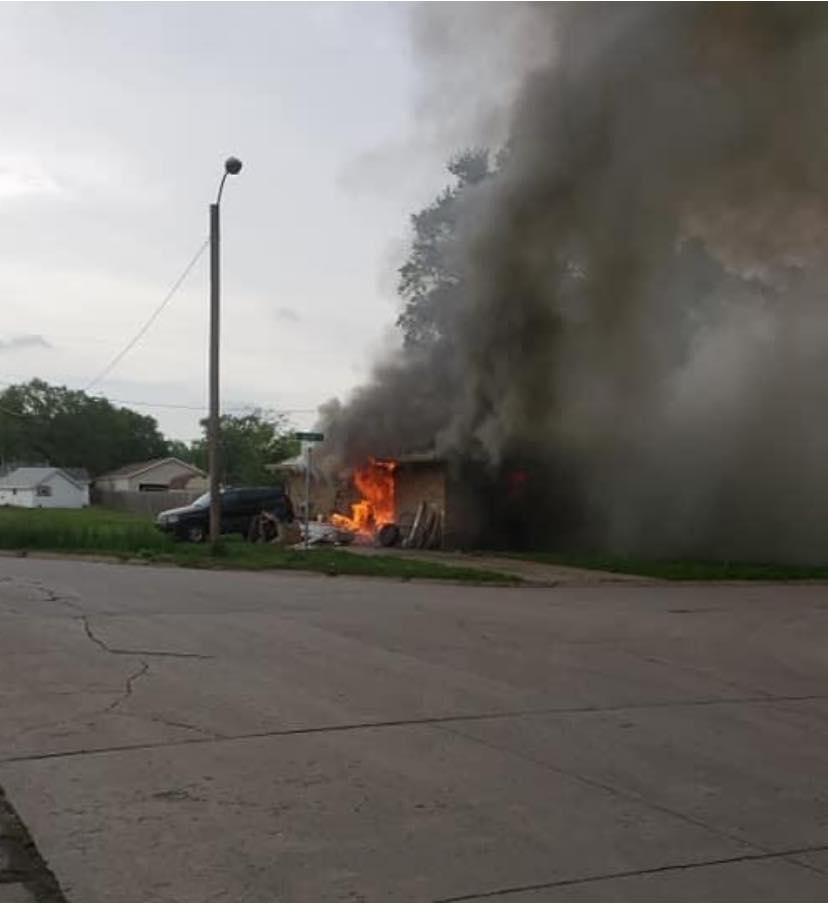 Source: Fremont Fire Department
FREMONT- On May 24, 2020, a duplex fire at 246 N Drive in Fremont caused over 50% of the interior to be completely destroyed.
The Fremont Fire Department was called out at 3:43 pm and upon arrival, Fire Captain, Jamie Meyer, stated the patio doors to the duplex were completely blown off and the fire was coming through the ceiling and through the attic. They believe that the patio doors were taken off by an explosion in the duplex that the next-door neighbor had said she heard and felt. She even said the explosion knocked over a bookshelf in her apartment.
FFD and the investigator talked to the tenants who were not home when the fire occurred and the tenant did state that there was a large butane canister within the home. Meyer stated they do believe that could have been what caused the explosion.
FFD was able to diminish the bulk of the fire within 10 minutes, but the blaze caused almost all items in the home to perish or have serious heat and smoke damage. The fire did not reach the neighbor's duplex, but it was left with some water and smoke damage.
The cause of the fire is under investigation at this time, but it was ruled unintentional.