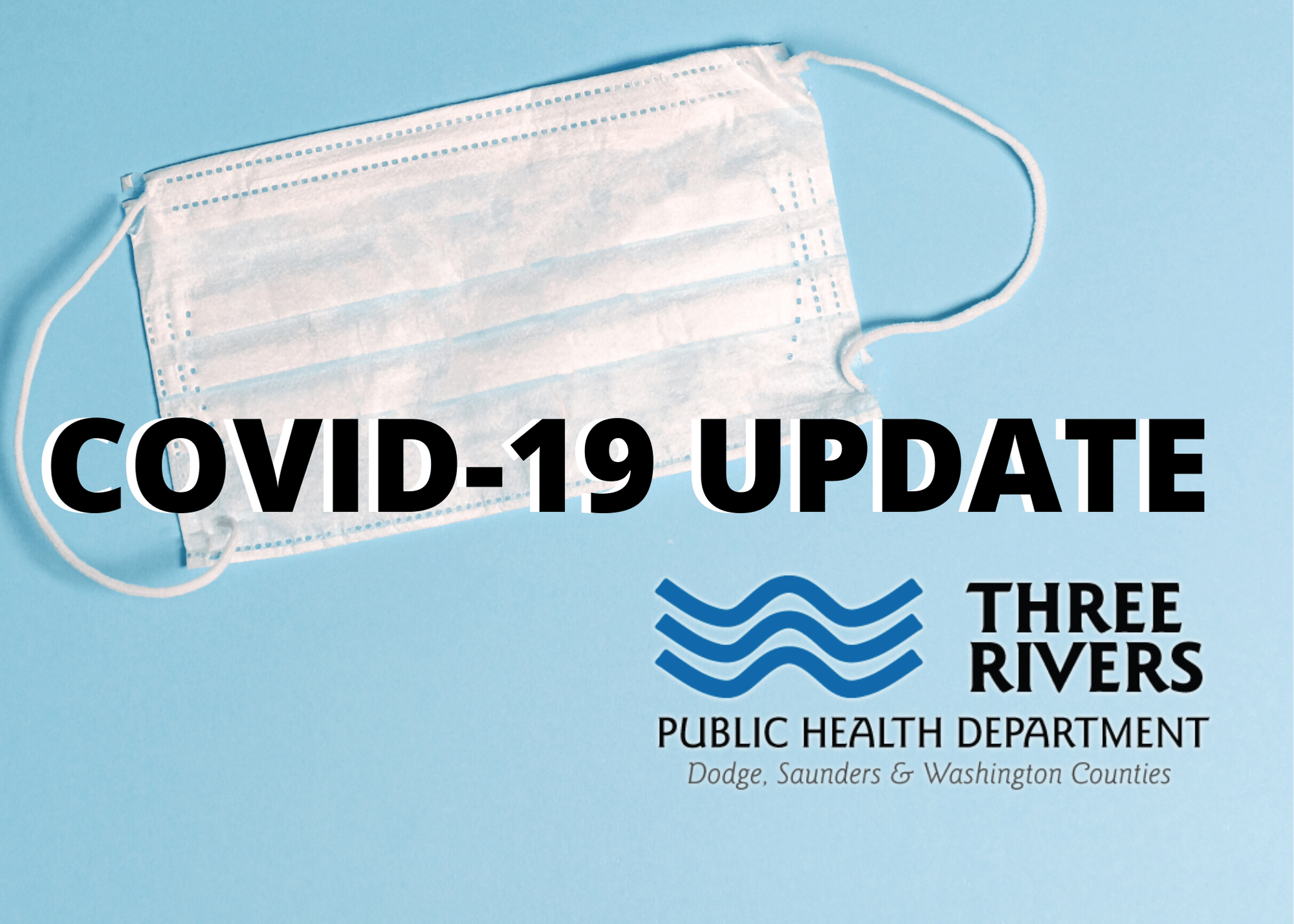 FREMONT – Friday afternoon, Three Rivers Public Health Department received the results of a mass testing event for COVID-19 that was held this week in Wahoo. The health department has identified a total of 36 new cases in this jurisdiction since Wednesday, including 4 identified at that mass testing.
Monday's Mass Testing:
Three Rivers Public Health Department (3RPHD) worked with the Nebraska Department of Health and Human Services and Nebraska's National Guard to conduct a mass testing event on Monday, May 18, 2020. The event was held at the Saunders County Fairgrounds in Wahoo. 3RPHD worked in collaboration with local partners to identify potential candidates for testing.  Additionally, close contacts of previously confirmed cases were also invited for testing. In total, 194 individuals were tested on Monday in Wahoo.
From Monday's testing event, 4 new confirmed cases were identified:
1 pediatric case in Saunders County
2 adults in Saunders County
1 adult in Dodge County
Additional New Cases:
Three Rivers Public Health Department (3RPHD) now reports total lab-confirmed COVID-19 cases within the district as follows:
Dodge County:  316 cases (33 new since Wednesday)
Saunders County:  27 cases (3 new since Wednesday)
Washington County:  26 cases (no new cases since Wednesday)
Total 3RPHD Case Count:  369 cases
As of Friday morning, hospitals in the area (including some Omaha hospitals) reported 415 medical beds were available, and 149 patients were hospitalized with COVID-19. Of the 374 ventilators available to area hospitals, 130 were in use, including 42 for confirmed COVID-19 patients.
In Douglas County, the nearest county publicizing age demographic information, over 63% of cases are in those aged 5-49. (Source)
The CDC reports that 20% of those hospitalized for COVID-19 in the U.S. were 20-44 years old. Even if you're healthy, you can pass COVID-19 on to people who could be severely affected. According to Johns Hopkins University, the mortality rate in the U.S. is currently 6%. 
As we enter the holiday weekend, social distancing should remain a high priority for all Nebraskans.
The State of Nebraska has nearly 12,000 confirmed cases of COVID-19, and 143 Nebraskans have died.