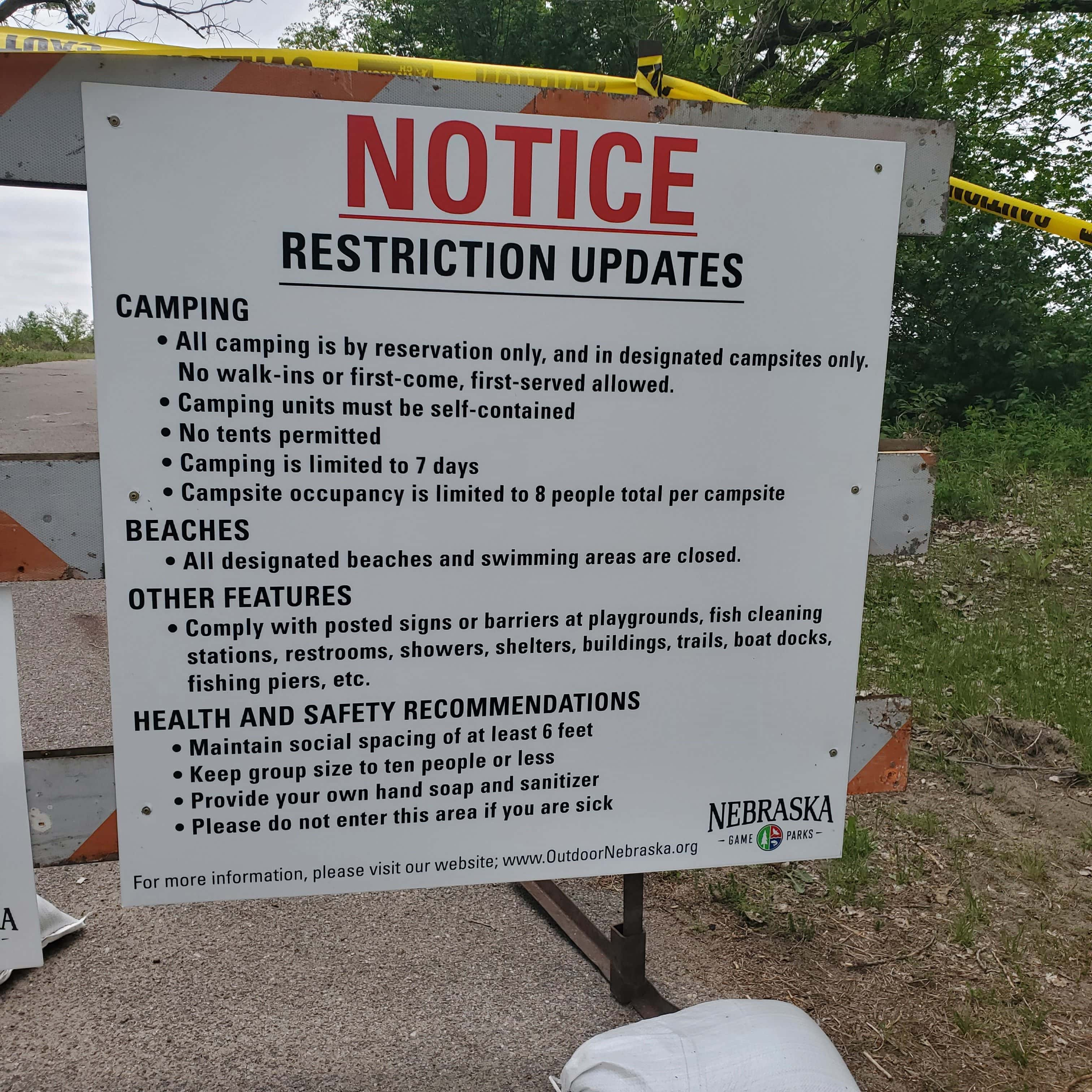 FREMONT- The Fremont Lakes State Recreation Area is ready for patrons to come and enjoy the lakes this Memorial Day, but not without checking in on a few new rules and regulations first.
Beginning on May 15th, 2020, designated beaches and playgrounds at all Nebraska recreation areas have closed until further notice.
Camping options will begin on May 20, 2020. To camp, you must have an RV unit that is self-contained (Own potable water and waste-water storage, and restroom manufactured in the RV).
You will need to reserve at least 24 hours in advance. There will be no walk-up options available. Tent camping is also unavailable at this time as all public restrooms and bathhouses are closed.
"We encourage you to come out and enjoy the outdoors. There is fishing, hiking, and boat ramps and docks are in for boating and other water recreation. There are a lot of opportunities for everyone to come out and have some fun outdoors while obeying the signage and knowing what the restrictions and closures are," said Park Superintendent Bill Booth.
Fremont Lakes also urges patrons to go online for park passes and permits to help limit contact and keep waiting lines down, but if you cannot go online you are able to buy permits at the Fremont State Recreation Area headquarters. There is signage outside of the office that will be able to direct you to a phone number to call to order the permits and they will utilize curbside to assist in giving the permits out.
To reserve a campsite or purchase permits go online to www.outdoornebraska.gov or call (402)-471-1414