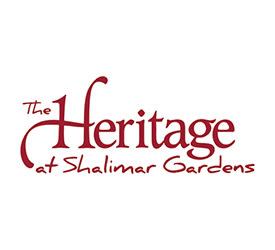 FREMONT – A local assisted living facility confirmed on Thursday that one of their employees has tested positive for COVID-19.
The Heritage at Shalimar Gardens was notified Thursday that one of their associates  tested positive for COVID-19. The individual worked in the dining department, and last worked on Monday, May 11.
"We are working closely with the Nebraska Infection Control Assessment and Promotion Program (ICAP), our local public health department and our home office Pandemic Planning Committee to mitigate the spread of the virus within our community, said the company in a press release. "At this moment, we do not have any other associates or residents with a confirmed case."
Residents are being asked to self-quarantine to their apartments, in an attempt to reduce the likelihood of spreading the virus. Staff has been trained on the correct use of PPE, and will begin using personal protective equipment (PPE)  immediately within the community.
The Heritage at Shalimar will also begin using its emergency staffing plan, previously created in the event of a confirmed case at the facility.
Heritage Communities and ICAP recommend testing for any resident with symptoms. The facility is working with a third-party test provider to assist with obtaining tests. "With a physician's order, we can do testing on site  through this provider," said the company.
Insurance covers the cost of testing as part of the CARES Act passed by Congress. If residents or family members would like more information on testing within the community through our third-party provider, please reach out to the Executive Director or Director of Healthcare at Shalimar Gardens, to discuss options and next steps.
"Please understand that out of respect of privacy, we cannot provide specific details on the associate or their treatment plan. We will keep families notified via email as further information is available," the company concluded.