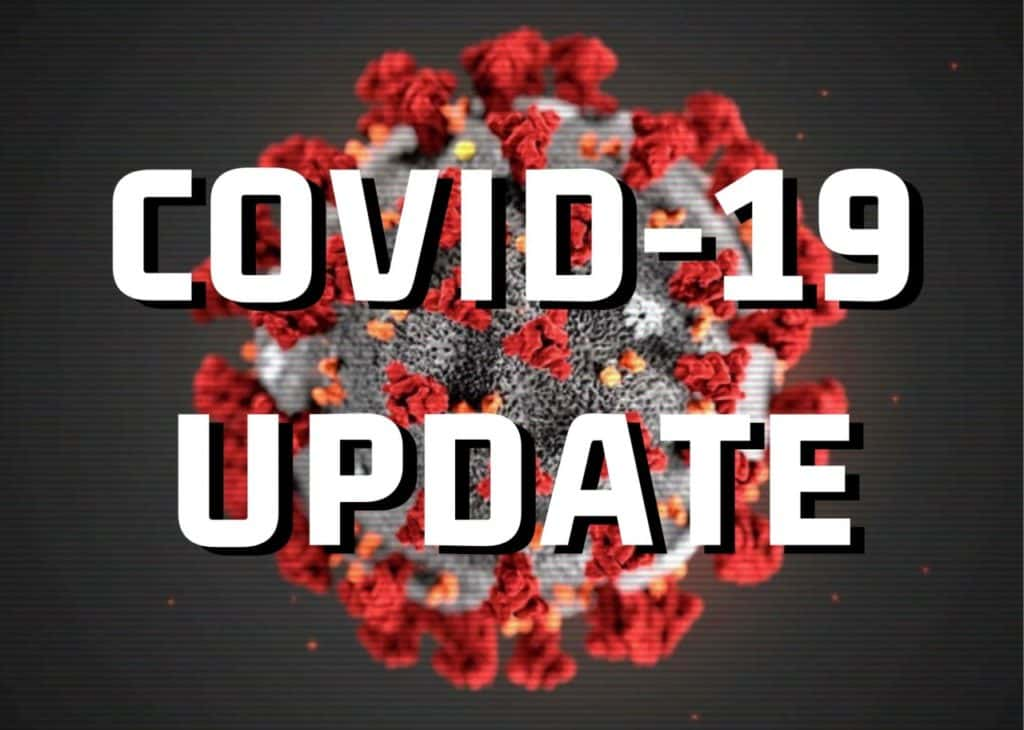 FREMONT – The state of Nebraska has now exceeded 500 cases of COVID-19 infection statewide, and health care professionals across the state are bracing for a surge of cases after the Easter weekend.
"This week and next week, I think, in general for the United States, is when you're going to start seeing surging," said Terra Uhing, Executive Director for Three Rivers Public Health Department. For our area specifically, Uhing's best guess is that the surge of cases will hit Nebraska between April 23 and May 1.
"Yes, we only right now have seven cases in Dodge county, but bottom line is – it is here," Uhing said, specifying that there are many people in the area that have not been tested because tests are still in short supply nation wide. "We still, right now, have to prioritize our tests," she said. Due to the shortage, tests are currently limited to priority groups like healthcare workers and vulnerable populations like the very young, the elderly or otherwise compromised people. In addition, priority testing is performed on law enforcement, public servants, and fire & rescue personnel. Someone not in these priority groups might still receive a test if their case needs to be investigated by epidemiologists to determine its origin or potential to spread.
"[People] are thinking we're not wanting to test people. No – if we did that [tested everyone] we would not have any testing kits for those that really need them," Uhing said of the test supply shortage. "Eventually, we want to ramp it up – we want to get people tested. But, we're not there."
Recent studies show that a significant portion of people with COVID-19 lack symptoms, and even those that eventually develop symptoms can pass the virus to others before showing those symptoms, according to the Centers for Disease Control and Prevention (CDC).
Because of this, it is vitally important that Nebraskans continue to practice physical distancing – especially over Easter weekend. "We cannot have people coming together. If we do, let me guarantee you what will happen: if we have large groups of people coming together this weekend, you might as well count out anywhere from two to ten days, and we will see a huge influx [of infections,]" said Uhing.
Three Rivers Public Health Department join Governor Ricketts in urging every Nebraskan to Stay Home, Stay Healthy, and Stay Connected.
Stay Home
Stay home whenever possible.
Avoid gathering in any groups. If a group is necessary, limit it to no more than 10 people – and remember the 6 feet rule.
Do not visit or host people who do not live with you, even if there are fewer than 10 of you. This includes family that lives outside your immediate household.
Work from home if you can.
Stay Healthy
Keep at least 6 feet distance from anyone you don't live with.
Stay home if you are sick or if someone in your home is sick.
If you are an employer, make plans so that you employees can stay home when they need to. Enable work from home whenever possible.
Cover your nose and mouth with a cloth mask when you are out in public.
Keep shopping trips to once per week. Shop alone and be efficient with your time inside any shared environment. Go into public spaces only when absolutely necessary.
Stay Connected
Stay in touch with friends and loved ones by using your phone, tablet, computer, letters, or cards.
Check in on neighbors and other people who may be alone or need and remember the six feet rule when checking on them in person.
As of 5PM on Wednesday, April 8th, Nebraska has 519 cases of COVID-19 infection. Twelve Nebraskans have died. In the United States at large, cases now exceed 423,000; 14,390 have died and 23,127 have recovered.
You can hear the full interview with Terra Uhing from Three Rivers Public Health Department on our Podcast page.