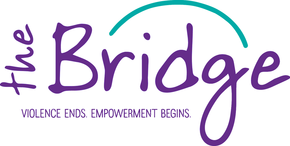 LINCOLN – Social isolation and physical distancing can keep people safe from the spread of the novel coronavirus; unfortunately, these days of increased stress and decreased contact can be dangerous for the victims of domestic abuse.
Social isolation gives abusive partners increased access to their victims, and some victims may be forced to isolate or quarantine in settings that are not safe. The COVID-19 pandemic is likely to impact the incidence of domestic violence in much the same way as natural disasters.  People face new stressors during a disaster, such as job loss or reduced income, and community resources are simultaneously strained.
If you or someone you know is in an unsafe environment, there is help available. Nebraskans who need help can call any of the following hotlines:
National Domestic Violence Hotline: 1-800-799-SAFE (7233)
Rape, Abuse, and Incest National Network: 1-800-656-HOPE (4673)
National Teen Dating Abuse Helpline: 1-866-331-9474
In Fremont, The Bridge provides crisis assistance for those experiencing domestic violence, dating violence or sexual abuse. Visit their website at http://www.bridgefromviolence.com/ or call their 24 hour crisis line at 402-727-7777 or 1-888-721-4340.
If you are feeling overwhelmed with emotions such as sadness, depression, anger or anxiety—or feel like you want to harm yourself or someone else— please call one of these numbers:
911
Nebraska Family Helpline (888) 866-8660
National Suicide Prevention Lifeline at 1-800-273-TALK (1-800-273-8255)
Disaster Distress Helpline (800) 985-5990
While the pandemic doesn't cause violence, it creates conditions where abuse is more likely. The primary tactic violent abusers use is to isolate their victims.  This isolation is exacerbated right now at a time when many people are in quarantine.
Nebraskans can find services for those dealing with domestic violence at www.nebraskacoalition.org/get_help.