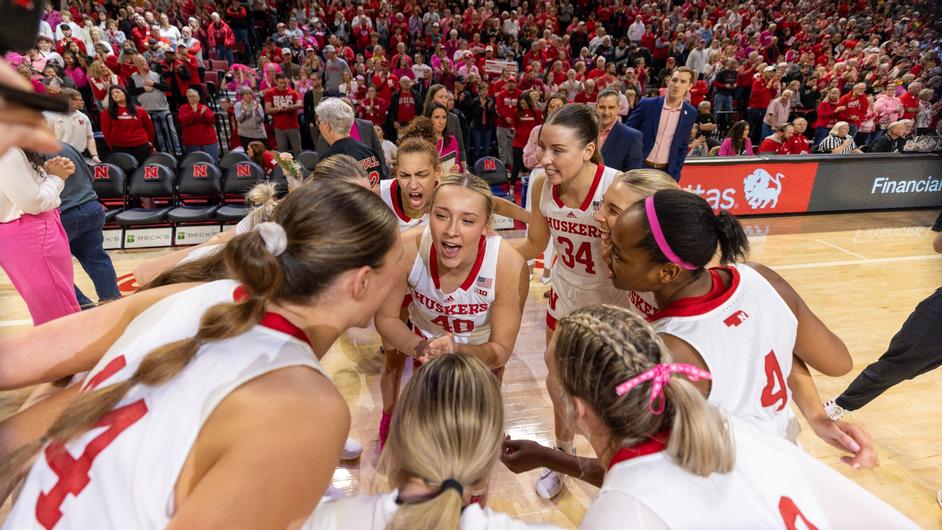 Lincoln – Nebraska became the eighth Big Ten Conference women's basketball program to earn a postseason bid this year when it was chosen to participate in the 64-team Women's National Invitation Tournament (WNIT), it was announced late Sunday night by the event organizer, Triple Crown Sports. Nebraska earned the Big Ten's automatic qualification into the WNIT as the highest conference finisher in the regular season that was not selected for the NCAA Tournament.
The Huskers will begin their latest postseason run at home, playing host to Missouri State at 6 p.m. (CT) Wednesday at Pinnacle Bank Arena in Lincoln, Neb. Tickets are available through the Nebraska Athletic Ticket Office at Huskers.com.  The game will be heard on the Big Dog 98.9/1340, beginning at 5:45 on Wednesday.
It will be Nebraska's fourth meeting all time with Missouri State and the first between the two schools since Dec. 8, 1993. The Lady Bears enter the WNIT with a 20-11 record after finishing fifth in the Missouri Valley Conference regular-season standings. Missouri State is led by second-team All-MVC second-team selection Aniya Thomas, who was also a member of the MVC All-Defensive Team and All-Newcomer Team. Kennedy Taylor added third-team All-MVC honors and joined Thomas on the league's All-Newcomer Team, while Jade Masogayo was named the Missouri Valley Conference Freshman of the Year for Head Coach Beth Cunningham.
With a victory, Nebraska would advance to a second-round matchup against either Northern Iowa or Colorado State during a window from March 18-21, with the date, time and location of that second-round game to be determined.
Nebraska is making its seventh WNIT appearance since the current tournament format began in 1998, and earns its first trip since 2021, when the Huskers reached the round of 16 in a modified 32-team event necessitated by the COVID-19 pandemic. Nebraska also competed in the 1992 National Women's Invitation Tournament (NWIT), finishing fourth that season.
This year's WNIT berth marks the 19th postseason appearance in the past 25 seasons for the Huskers, as well as their third consecutive postseason bid.
The WNIT third round (Super 16) will be played March 22-24, followed by the quarterfinals (Great Eight) from March 25-27 and the semifinals (Fab Four) from March 28-29. The WNIT championship game is scheduled for 4:30 p.m. (CT) on April 1 and will be televised live on CBS Sports Network. All WNIT games are played on the campus of one of the participating schools.
Courtesy of Huskers.com