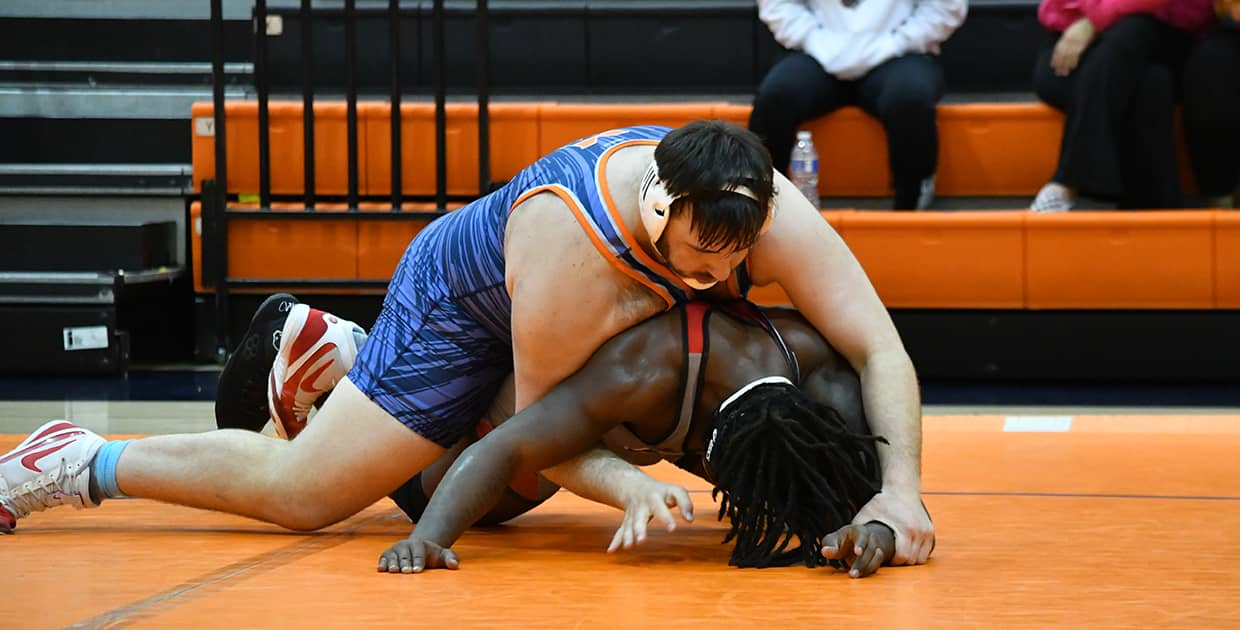 MARSHALL, Mo. – With the non-conference season winding down, Midland University traveled to compete in the Missouri Valley Invitational this weekend alongside 40-plus teams this weekend. The Warriors fielded eight wrestlers in the tournament that featured 17 nationally ranked teams and nearly 450 competitors.
The Warriors saw limited success with six wins spread amongst the team. Leading the way was Kody Hahn who had two wins at 165 pounds. He won a sudden-victory bout over Christ Morales of Lindsey Wilson (5-3) and then pinned Jordan Fulks of Marian (1:03).
Steven Aranda had a win by decision over James Berline of Keiser (10-4) at 149.
At 184, Connor Rinn defeated Musa Kamara of Graceland by decision (9-2).
Kolton Kammeyer won a major decision over Kelvin Coker of Texas Wesleyan (17-6) at 184.
In the heavyweight division, Matthew Johnston had a win by decision over Darran Hoobery of Eastern Oregon (8-1).
Up next for Midland will be the second conference dual date on January 28 in Sioux City, Iowa. The Warriors will face Dakota Wesleyan at 11:00 am, Morningside at 2:00 pm, and Northwestern at 3:30 pm at the Long Lines Family Rec Center.