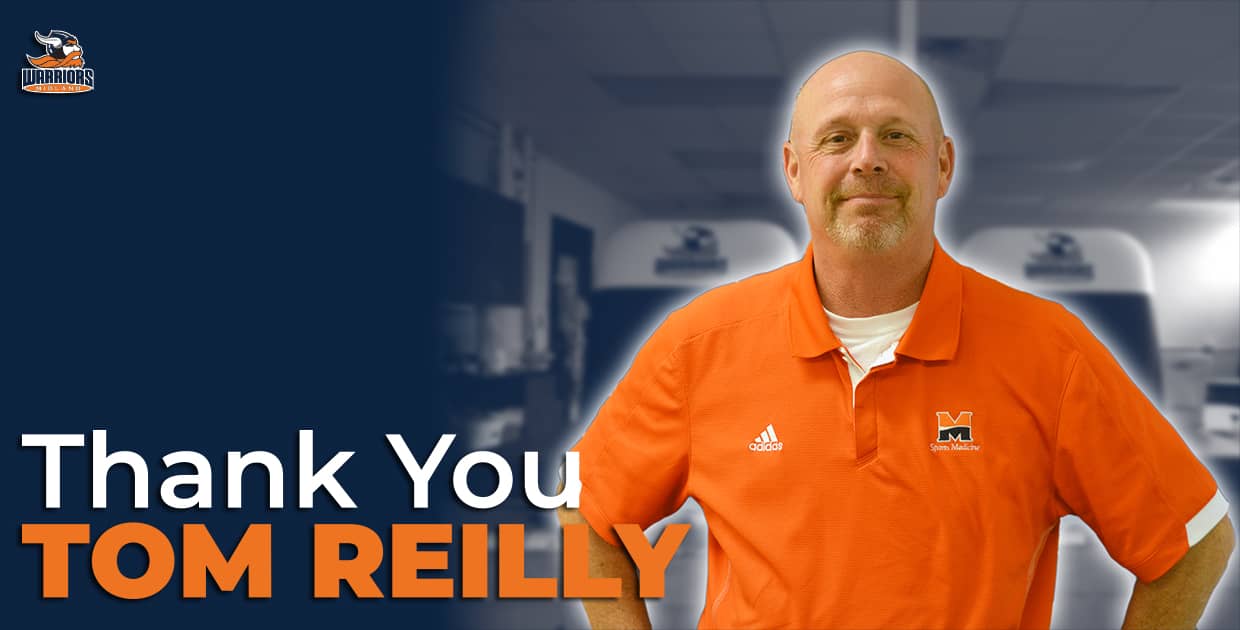 FREMONT, Neb. –Tom Reilly, Director of Athletic Training for Midland University, officially announced his retirement before the start of the 2022 fall semester. He retires after over 15 years as the head athletic trainer and over four decades in the field of sports medicine.
Reilly served as Midland's Head Athletic Trainer since 2012, a role he reprised from earlier in his career from 1992-1996 at MU. Between his two stretches, he served as the athletic trainer at Fremont High School through Fremont Health and worked at Methodist Health Systems in Omaha.
During his career, Reilly was honored with numerous awards. He was named the George F. Sullivan Nebraska State Athletic Trainer of the Year in 2006, and in 2017 he was awarded the National Association of Intercollegiate Athletics (NAIA) Head Athletic Trainer of the Year by the National Athletic Trainers' Association (NATA).
During his time at Midland, he was instrumental in restructuring the department's concussion management process as well as guiding the Warriors through the COVID pandemic. He also spearheaded the university's Masters of Athletic Training program which began in 2017.
"We want to thank Tom for his dedicated service to our student-athletes and to our campus," said Courtney Thomsen, Director of Athletics. "He was a huge part of our athletics department with his knowledge and experience not only in his field but of the university and community. We want to wish him and his family well in retirement."