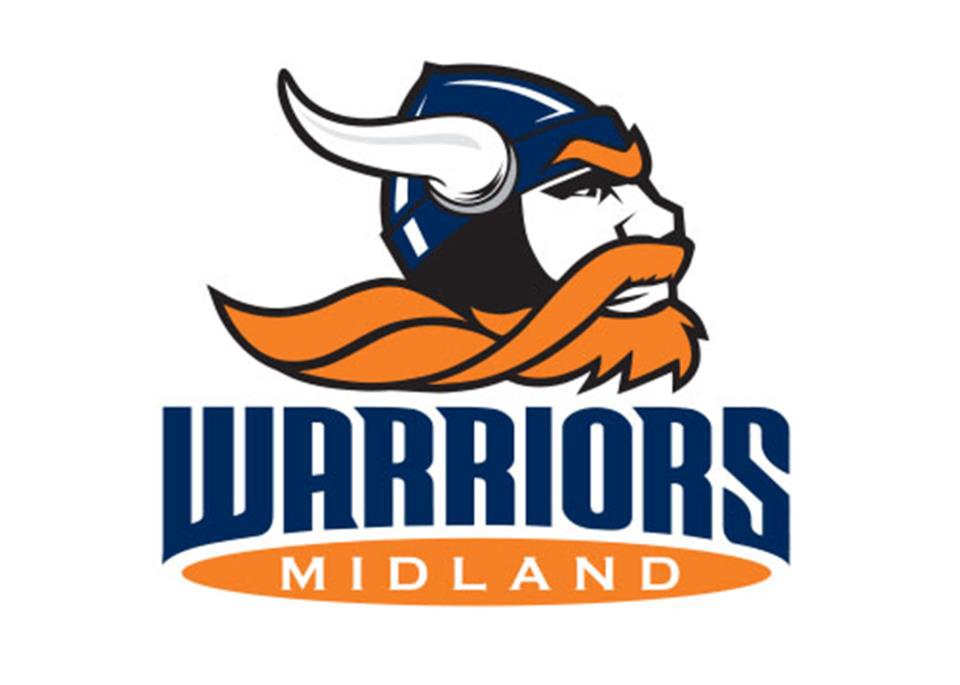 Courtesy of Midland Athletics 
CLEVELAND, Ohio – The 2021-22 LEARFIELD Directors' Cup standings were announced this week with Midland University collecting its highest finish ever. Following a successful year, Midland ranked 11th in the nation and first among Great Plains Athletic Conference (GPAC) schools in the standings.
Midland received 654.5 points thanks in part to top-ten finishes by eight teams (women's bowling, competitive dance, men's indoor track and field, competitive cheer, men's bowling, women's swimming and diving, men's swimming and diving, and volleyball) as well as a handful of teams placing among the best at nationals.
"I am very proud of this historic accomplishment," commented Courtney Thomsen, Midland Director of Athletics. "In addition to our outstanding finishes athletically, we've accomplished historic volunteer hours with over 2,000 hours across all our sports. Our Warriors are competitive in the classroom as well with more than half our teams with cumulative team GPAs over 3.0. We will continue to be relentlessly relevant in all we do!"
A school's score is determined by counting 13 sports in the final NAIA standings, four of which must be men's basketball, men's soccer, women's basketball, and women's volleyball. The next highest (9 max.) sports scored for each institution, regardless of gender, are used in the standings.
Indiana Wesleyan University took the top spot while Keiser University, Grand View University, Indiana Technical University, and Southeastern University rounded out the top five. Dordt University (15th) and Concordia University (22nd) were the next two highest schools in the GPAC.
A complete list of the Learfield Directors' Cup Standings can be found here.