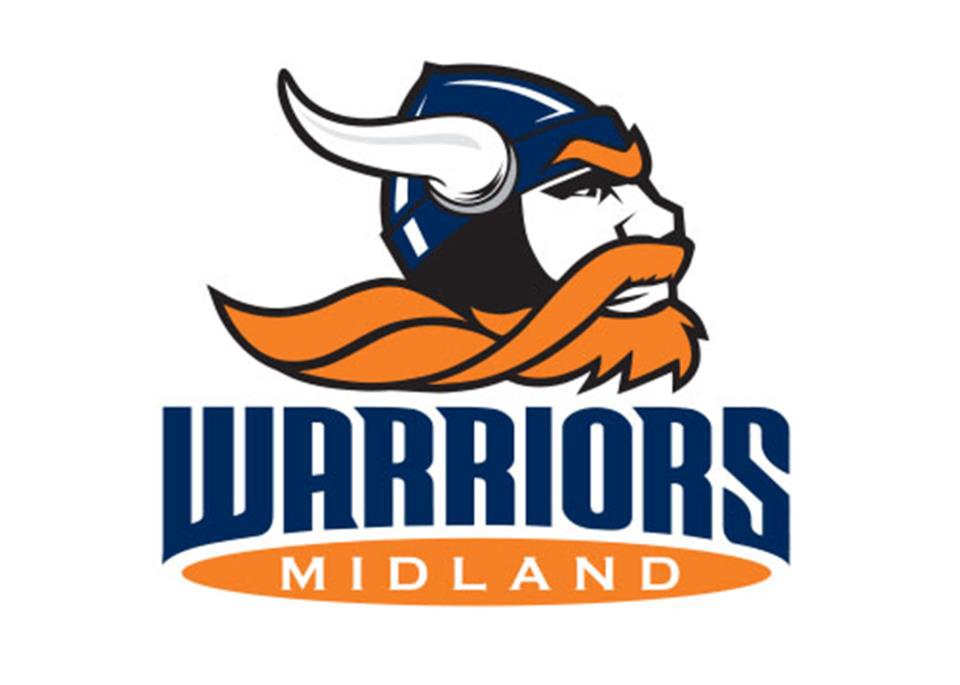 Courtesy of Midland Athletics 
FREMONT, Neb. – Facing arguably their toughest challenge to date, Midland University took on No. 10 Morningside University on Saturday afternoon. The conference-leading Mustangs scorched Warriors by a final score of 95-59 while shooting a blistering 66 percent from the field. Midland falls to 3-7 in the Great Plains Athletic Conference (GPAC) and is now 7-10 overall.
Lexie Kraft had a career-high of 18 points for the Warriors while Peyton Wingert contributed 13 points. The duo was the lone double-digit scorers with Kaley Einrem the next highest with 6.
The Mustangs opened the game on a 14-2 run and put immediate distance between them and the Warriors. Kraft caught fire from three-point land, hitting three in a row for Midland, bringing them back to within striking distance.
After leading 26-13 after ten minutes of play, Morningside went on another run (11-3) to begin the second quarter. Their lead grew throughout the period as they took their largest advantage to the locker room, 49-22.
While the scoring rose in the third quarter for the Warriors, but the Mustangs answered each basket with their own. Morningside outscored Midland 35-22 in the third setting up the fourth quarter which was played by each teams' reserves.
"They put us in some really tough spots and made some nice rotations. They are so good offensively, that if you let them catch it and get into a rhythm they're going to eat you alive," said head coach Shawn Gilbert post-game. "For us, we got some looks against their zone. You have to shoot it well against them. We're really struggling shooting the ball as of late. Their zone limited us offensively as we couldn't get much going in transition or at the free-throw line."
Midland 7-10 (3-7 GPAC) will now go on a two-game road stretch starting with a road game against Dakota Wesleyan 14-4 (6-4 GPAC) in Mitchell, South Dakota next Wednesday. The GPAC matchup will be played at The World's Only Corn Palace at 6:00 p.m. on January 12.