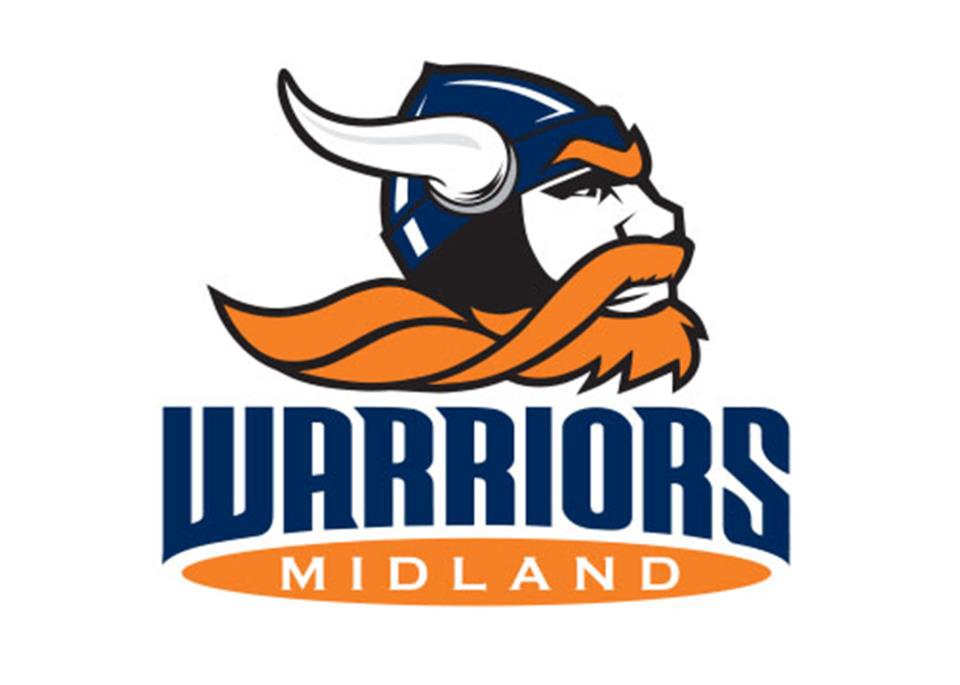 Courtesy of Midland Athletics 
FREMONT, Neb. – Midland University's women's basketball team hosted Doane University on Wednesday night on their home court inside Wikert Event Center. The Warriors couldn't complete their comeback, falling short 83-72 in the conference tilt. Midland falls to 7-9 overall and 3-6 in the Great Plains Athletic Conference (GPAC) while Doane improves to 9-8 on the season and 3-6.
Peyton Wingert stretched her double-double streak to four in a row with 23 points and 10 rebounds. She added seven assists, leading the team in each statistical category. Erin Prusa (16), Karlee McKinney (14), and Kennedy Darner (12) each reached double figures to balance out the Warriors' offense.
The Tigers exploded in the first quarter going 7-of-9 from three-point range, hitting their first five shots from deep to take the early lead. The hot shooting put the Warriors in a deficit, trailing by as many as 16 in the first half. At the break, Doane led 42-31.
Facing a large deficit, the Warriors slowly chipped away at the lead. Down by 15 points with 6:16 left in the third quarter, Wingert and McKinney hit back-to-back baskets to inject life into the team as their comeback attempt began. By the 2:04 mark, the Warriors had cut the Tigers lead to just one point.
Midland battled to bring the lead down to one possession multiple times and tied the game at 61-61 early in the fourth. The Tigers responded with two unanswered and never allowed the Warriors to get back even. With 1:31 left in the game, Doane scored a traditional three-point play with a layup with an and a free throw which put their lead to five. They never looked back completing their road GPAC victory.
Midland 7-8 (3-4 GPAC) will host Morningside 11-3 (7-1 GPAC) this weekend at home on Saturday afternoon. Tip-off against the familiar GPAC opponent will go up at 2:00 p.m. on Bracker Court in Fremont.