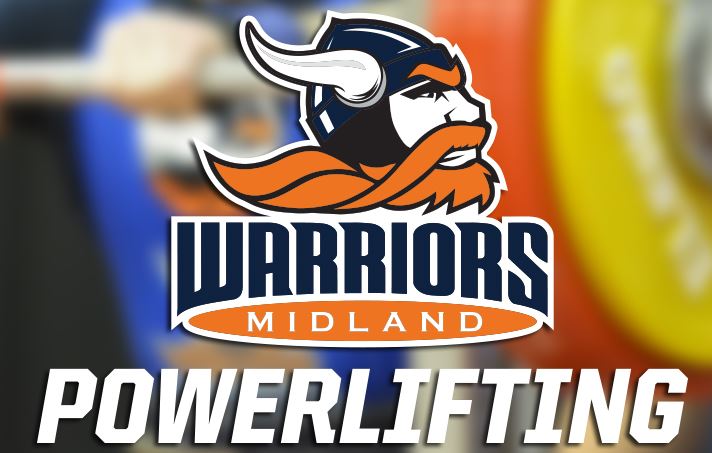 (courtesy of Midland University Athletics)
ST. LOUIS, Mo. – Midland University's powerlifting program continued its season this weekend with the Buckeye-Warrior Invitational. The dual was a raw competition with competitors in seven women's weight classes and in nine men's weight classes. The Warriors were victorious in the women's competition, besting The Ohio State University 80-63. In men's competition, the Warriors were bested by the Buckeyes, 127-78.
On the women's side, the Warriors were winners of five of the seven weight classes. First-place finishers included: Caitlin Berry (57kg), Luisa Cruz (63kg), Maria Dailey (76kg), Morgan Gilliam (84kg), and Alexis Jones (84+).
On the men's side, Midland earned first-place finishes in seven of the nine weight classes. First place finishers included: Aidan Cusack (53kg), Charles Shuford (66kg), Tony Nguyen (74kg), Seth Dasuki (83kg), Quinton Briggs (93kg), Carter Welch (105kg), and Kevin Vuong (120+).
Next up for the Warriors is a trip to San Antonio, Texas to compete in the Texas Collegiate Cup. The cup is a two-day event set for Saturday, December 4, and Sunday, December 5.