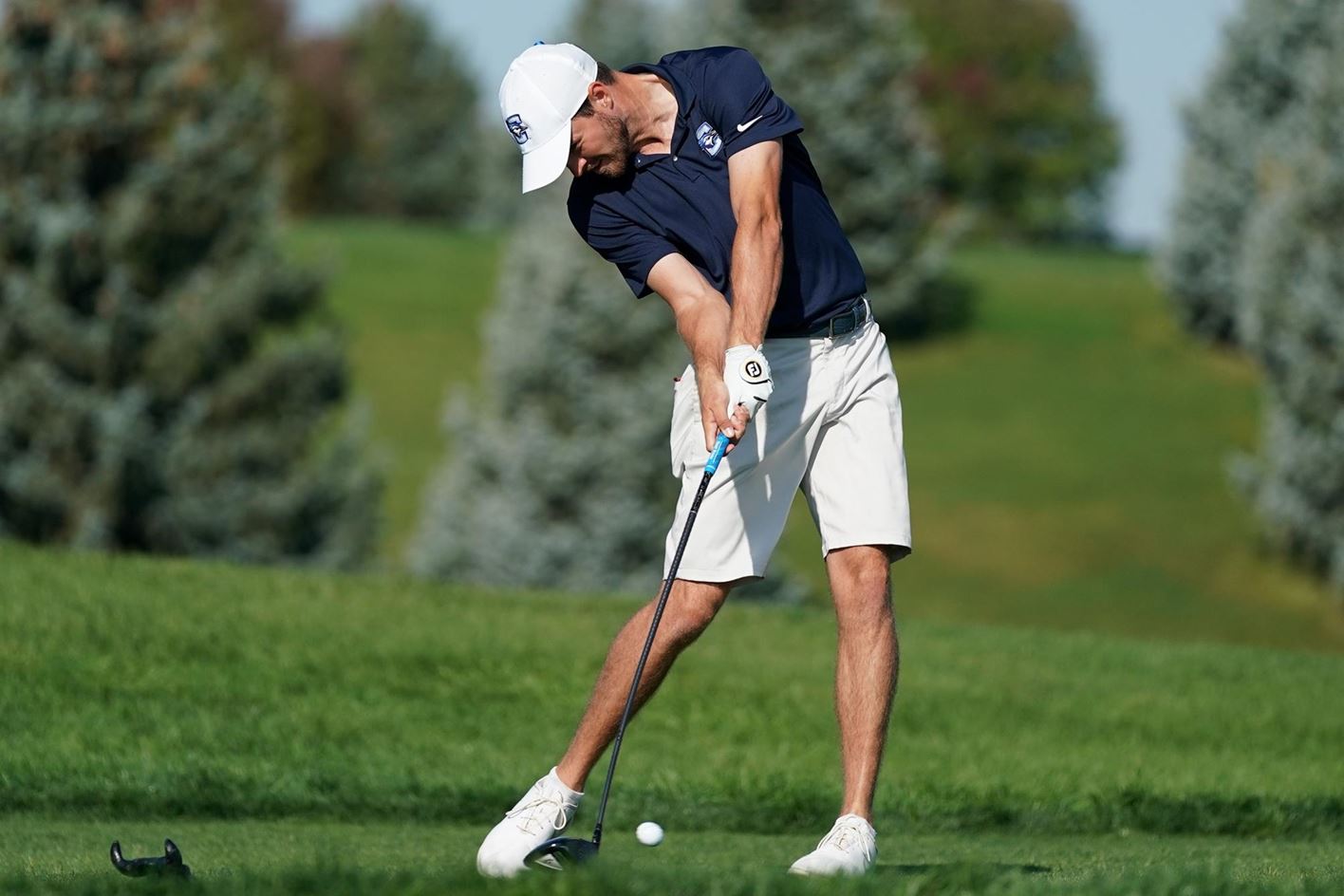 (Story and Photo Credit:  Rob Anderson, CU Athletic Communications)
The Creighton men's golf team earned a 25-shot victory and Nate Vontz picked up a 13-shot victory in a dominating performance at Stampede At The Creek, which wrapped up on Tuesday in Elkhorn.
A senior from Lincoln, Vontz obliterated the previous Bluejay record for an 18-hole score as well as a 54-hole score, en route to becoming the first Creighton player to win a tournament with more than 40 competitors since Kade Brown won the 2016 Jackrabbit Invitational. Vontz was 1-under through the midpoint of his initial round on Monday before firing a 28 on the back nine, including back-to-back eagles. His 63 was two shots better than the previous low round in program history, a 65 by John Sutko, done in 2007 at the Treasure Coast Classic. Vontz followed that up with a 69 on Monday afternoon before closing with a 7-under 65 on Tuesday to cement his first collegiate victory in his 100th round as a Bluejay. Vontz's 197 total was seven shots better than the previous CU record for a 54-hole event of 204 by Sutko from 2007 at the Treasure Coast Classic.
Creighton is back in action next Monday when it wraps up its fall season with the Bubba Barnett Intercollegiate in Jonesboro, Ark.