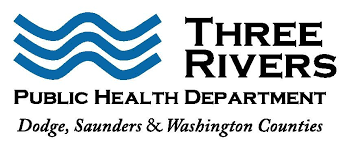 The Three Rivers Public Health Department is encouraging everyone six months and older to receive a flu shot this year. 
If you need a flu shot, contact your doctor's office to schedule or come into the clinic in Fremont during the following days and times: 
Monday — 7 a.m. to 4 p.m. 

Tuesday — 7 a.m. to 6:45 p.m.

Thursday — 7 a.m. to 4 p.m.

Friday — 8 a.m. to 3:30 p.m. 
Free flu vaccines are being offered to people at Three Rivers who don't have insurance (while supplies last). Three Rivers will bill insurance for those that have insurance. 
Three Rivers will be taking the mobile vaccination trailer from 9 to 11 a.m. Saturday at Methodist Physicians Clinic, 680 E. Fremont Medical Park Drive. 
The Three Rivers health district has reported 10,885 cases of COVID-19 since the start of the pandemic. There have been 164 cases in the last seven days and 367 cases in the past 14 days. 
As of Wednesday, there were 193 COVID-19 positive inpatients in the Omaha Metro Healthcare Coalition region, 36 of which are currently on ventilators.