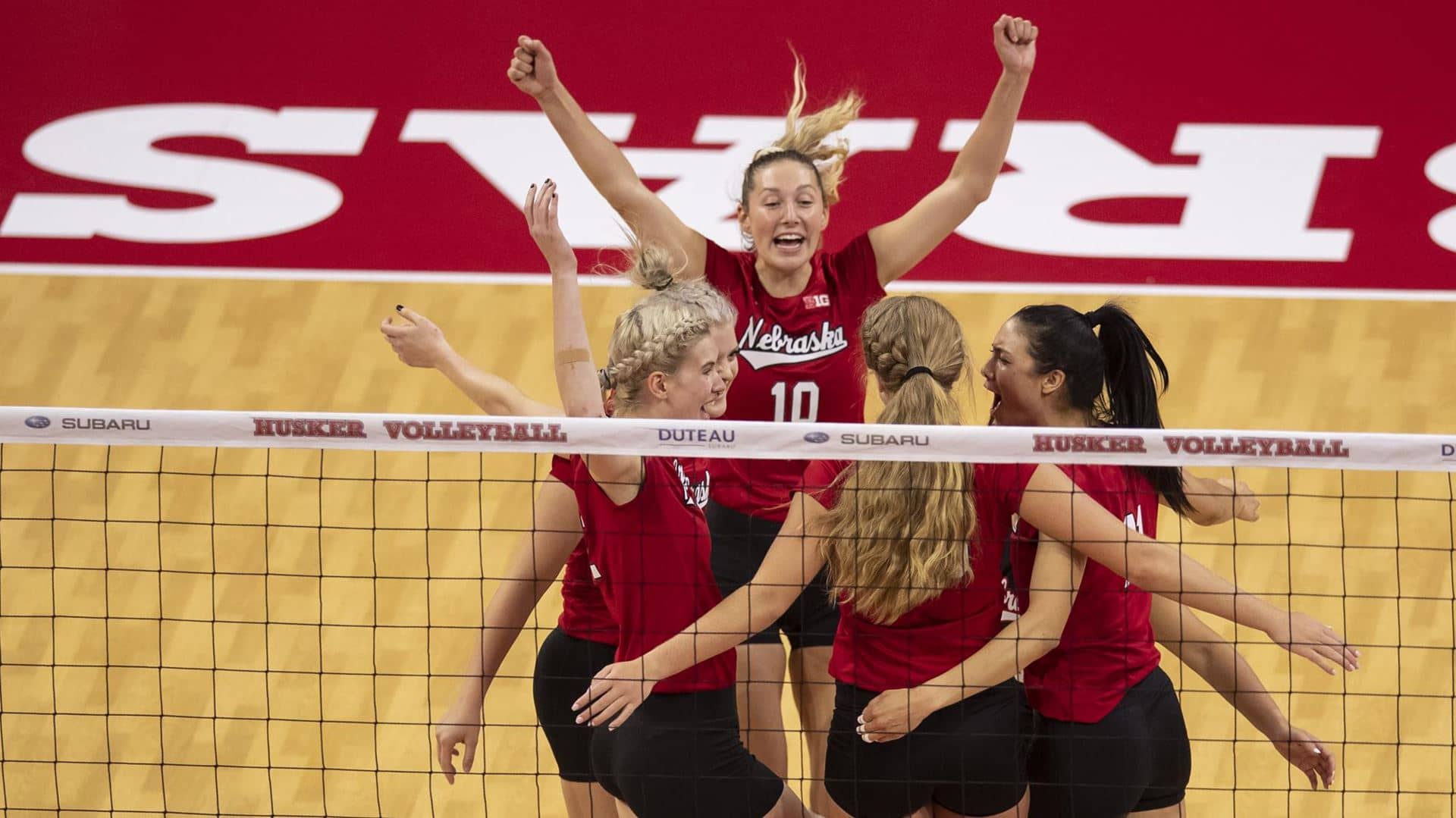 (File Photo Courtesy of NU Athletic Communications)
The No. 12 Nebraska volleyball team got back on track Wednesday night, opening Big Ten play with a 3-1 win (25-21, 25-21, 23-25, 25-16) over Northwestern at Welsh-Ryan Arena. The Huskers improved to 7-3 (1-0 Big Ten), while the Wildcats dropped to 5-7 (0-1).
Madi Kubik powered her way to a season-best 19 kills to lead the match and added nine digs, a solo block and an ace. Lindsay Krause matched her season best with 15 kills on .500 hitting with two blocks, and Kayla Caffey had 12 kills on a .647 night while committing just one attack error.
Northwestern was led by 14 kills from Hanna Lesiak and another 12 from Leilani Dodson.
Nebraska welcomes Iowa on Saturday, Sept. 25, with first serve set for 2 p.m. at the Devaney Center.