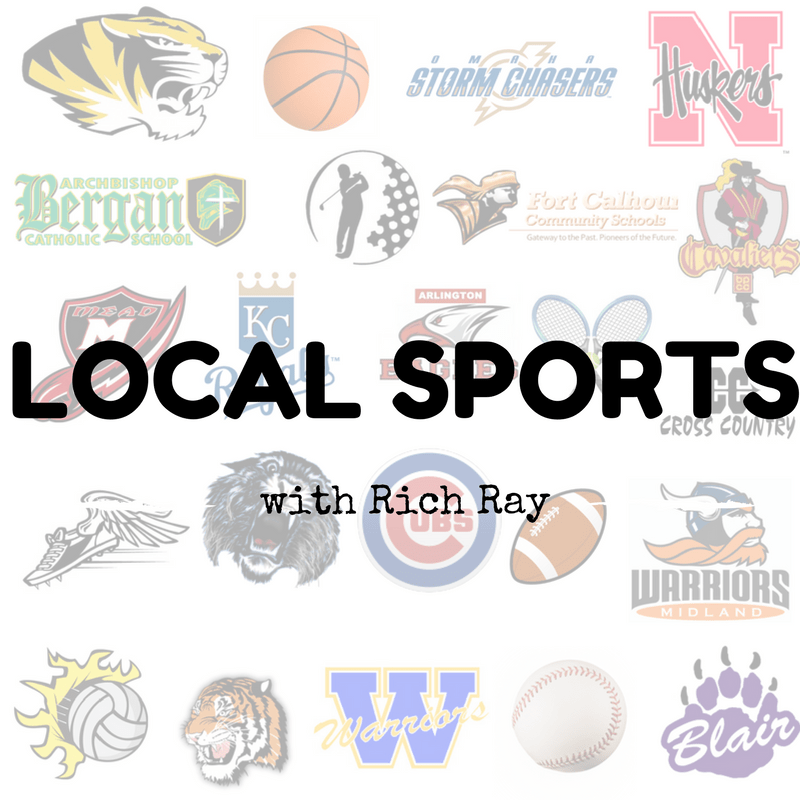 Today:
FHS B Tennis vs. Millard West- 4pm- FHS Tennis Courts
FHS SB @ LPX- 5pm (DH)- Doris Bair Complex Field D
FHS VB vs. Lincoln High- 6:30pm- Al Bahe Gymnasium
Bergan GG vs. Cedar Bluffs- 2:30pm- Fremont Golf Club
Bergan VB vs. BRLD- 7pm- Gary D. Schmidt Gymnasium
Midland University's Shotgun team opened up their 2021-22 season at Hays City Sportsman's Club as they competed in the Fort Hays State Shoot over the weekend. The three-day shoot was hosted by Fort Hays State University; saw teams from Concordia University, Connors State College, Hastings College, Iowa Western Community College, Kansas State University, Northwest Kansas Technical College, Pratt Community College, University of Wyoming, and Wichita State University.
The Warriors took second as a team with 1605 while Fort Hays State won the shoot with 1629. Dino Manuel took second in the men's HOA with 99/100 in Doubles Trap and 88/100 Sporting Clays. Ashleigh Painter took second in the women's HOA with 96/100 in American Trap and 94/100 Doubles Trap.
Midland took first place in American Trap with a total of 499/500. Devin Huguenot (100), Callahan Healy (100), Casey Petersen (100), and Charlie Wachtel (100) were all perfect. Tied for the fifth scoring spot of 99 for Midland were Jace Garza, Caleb Montgomery, Ty Blackwell.
Doubles Trap saw the Warriors take first place. The top five scorers included Dino Manuel (99), Casey Petersen (97), Jace Garza (97), Callahan Healy (96). Tied for the final spot were Mason Andelin and Ty Blackwell (95).
Doubles Skeet's top five scorers included Mattison Russell (48), Kameron Martin (48), Jace Garza (48) Charlie Wachtel (47), Amy Cawley (47) for a total of 238/250. Midland placed 3rd as a team.
Sporting Clays' top five scorers for the event were Dino Manuel (88), Mason Andelin (83), Adin Doll (81), Callahan Healy (79), Derek Dishman (79). Once again the Warriors placed 3rd.
Midland will be back in action this next weekend as they host the Warriors Open. The event will be on September 17-19 in Lincoln, Nebraska at Lincoln Trap and Skeet.
Midland University's women's golf team traveled this past weekend to take part in the Mount Mercy Fall Classic in Marion, Iowa. Competing in the tournament with Midland was host-school Mount Mercy University, University of Jamestown, St. Ambrose University, Waldorf University, Simpson College, Peru State College, and Clarke University.
The Warriors competed in just the individual portion of the two-day event with three golfers. Senior Erin Baum led the Warriors after day one and found herself in the top ten mix going into day two with an 85. Following Baum, was junior Olivia Engel who shot a 102 and was tied for 31st and freshman Charlie Hendry with 126 on day one, ranking 43rd going into day two.
On day two, Baum fell slightly, shooting a 93 to place 14th in the event with a total of 178. Engel shot a 103 her second day and finished 32nd with an overall of 205. Hendry shot five strokes better to score a 121 on day two and finish with 247 in 42nd place.
Next up, Midland will travel to North Sioux City, South Dakota and take part in the Lila Frommelt Fall Classic. The two-day event is on September 17-18 at Two Rivers Golf Course.
Lincoln's Jayson Brueggemann and Ed Wyatt posted the low rounds of the day at Beatrice Country Club on Monday and will be the top 2 seeds at the 11th Nebraska Senior Match Play Championship.
Brueggemann and Wyatt, the 2019 Champion, both shot rounds of 69 (-3), two strokes clear of their closest competitors. They shared medalist honors and Wyatt is the No. 1 seed and Brueggemann the No. 2 seed after a blind draw.
Three other past champions advanced to the bracket. Four-time Champion Mike Krumland of Columbus shot 74 (+2) and is the No. 14 seed. He'll face the No. 3 seed Buroker, who finished runner-up last year. The 2018 Champion Matt Haynes of Bellevue also shot 74 (+2) and is the No. 11 seed. He has a great matchup against four-time Nebraska Senior Amateur Champion John Sajevic of Fremont, the No. 6 seed. Sajevic shot even-par 72.
The Omaha women's golf team finished one round of golf Monday at the Jackrabbit Intercollegiate.
Omaha currently is in 8th place on the team leaderboard with a round score of 315. Cal-State Fullerton is leading the invite with a score of 299. South Dakota State and North Dakota State are right behind the Titans, tied in second at 301.
The second round was delayed, eventually postponed, and will resume today at 8:30 a.m. before the final round.
KCR vs. OAK- 7:10pm
CHC @ PHI- 6:05pm- Boomer 1420 AM and 106.5 FM
The Storm Chasers return to Werner Park on Tuesday, Sept. 14, to begin the final homestand of the season. It begins with a six-game series against the Iowa Cubs (CHC) from Sept. 14-19 and ends with a five-game series against the Indianapolis Indians (PIT) from Sept. 22-26 as part of the Triple-A Final Stretch. A special ticket package for the Triple-A Final Stretch is available now.
First pitch for the first game of the six-game series against the Iowa Cubs on Tuesday, Sept. 14 is set for 7:05 p.m.
KCC @ BAL- Sunday- 7:20pm- Mix 105.5 FM