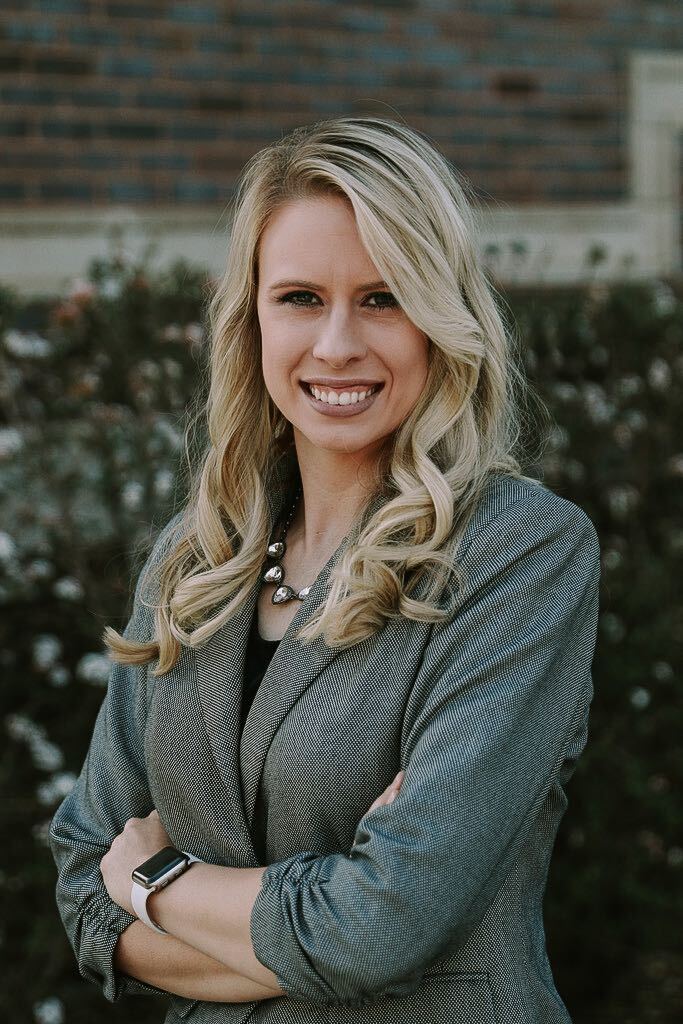 Midland University is pleased to announce the addition of Laura Robinett as its Vice President for Institutional Advancement, effective September 27th.
"I am very honored to be joining Midland University and working with the Senior Leadership and Institutional Advancement teams," Robinett said. "I"m looking forward to being part of a Warrior family that is so strong and promotes such a positive culture."
A native of Chambers,  Robinett brings eight years of experience working in higher education. A 2013 Wayne State graduate, Robinett began working at her alma mater in the Department of Arts & Design and Music that same year. She became Director of Alumni Relations in 2016 and would hold that position for four years. As Director of Alumni Relations, Robinett's many roles included planning and coordinating alumni events, developing an annual Senior Gift Challenge to help fund student scholarships, and engaging recent alumni through the GOLD Club.
In May of 2020, Robinett transitioned to her role as Director of Major Gifts. Robinett worked to cultivate major gifts from alumni, foundations, and businesses in that capacity. She also worked closely with donors to establish gift pledges and solicit new and existing donors for annual gifts and multi-year pledges for the Wayne State Foundation's $30 million Scholarship Campaign.
"We are excited to have Laura lead our Institutional Advancement Team and be a part of our Senior Leadership Team," Midland University President Jody Horner said. "Laura's background in higher education and her experience working with donors and alumni will make her a valuable addition to Midland University."
In her experiences working with alumni and donors over the past five years, Robinett believes the foundation for a successful Institutional Advancement Team begins with relationships.
"I've learned that relationships and trust matter," she said. "If you can connect people back to their alma mater and help them find a way to meet their philanthropic goals, everyone wins. Building those relationships is vital, and that's why I'm excited to meet alumni, friends, and donors and build on those connections they have to Midland."
Robinett is also eager to lead an Institutional Advancement team that she believes shares many of the same values and visions she has. "After meeting with members of the team, you can see their passion for students and commitment to help move the institution forward," Robinett said. "I'm excited about collaborating with others who share the same vision I do, and I'm excited to bring my background and ideas and partner with them to see how we can continue to move forward."
Midland's mission is to inspire people to learn and lead in the world with purpose. Robinett says the ideals and principles that exist within the university are something she is eager to be a part of.
"What intrigued me the most about Midland is its mission and commitment to students," she said. "Midland's vision aligned with my way of thinking in higher education. I see and share that passion and believe in the work they do to help impact students. I'm honored to be a part of that."