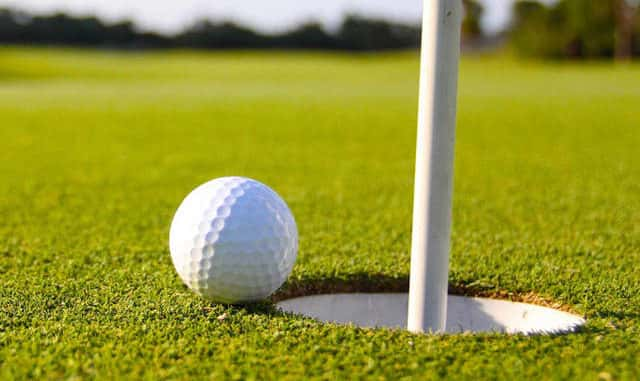 Today:
Bergan GG @ Blair Invite- 9am- River Wilds Golf Course
Bergan XCC @ Yutan Invite- 4:30pm- Walnut Grove Park
Former Husker greats Jordan Burroughs and James Green secured a spot on the U.S. team and will compete at the 2021 Senior World Championships on Oct. 2-10 in Oslo, Norway after winning their divisions at the Senior World Team Trials hosted in Lincoln, Neb.
The Nebraska soccer team (4-4-0) concluded its final weekend of non-conference action with a hard-fought 3-2 loss against Arizona (3-3-0) at Mulcahy Stadium on Sunday afternoon.
Next weekend the Huskers open Big Ten play at home against Purdue on Sunday at 1:05 p.m.
Nebraskans Reed Malleck and Caleb Badura led the Huskers individually as the men's golf team finished 12th in a strong 14-team field at the Rod Myers/Duke Invitational Sunday in Durham, N.C.
Nebraska return to action at the Lobo Invitational in Albuquerque, N.M., on Sept. 24-25.
Cornhusker legend Mick Tingelhoff passed away on Saturday at the age of 81. A native Nebraskan and three-year Husker letterwinner, Tingelhoff had a remarkable NFL career that led to his induction into the Pro Football Hall of Fame in 2015.
Henry Michael "Mick" Tingelhoff was born on May 22, 1940, and grew up on a farm 10 miles outside of Lexington, Neb. He was a first-team all-state selection at Lexington High School in 1957.
The Creighton women's tennis team secured two doubles titles and one singles title at the Drake Invitational as the Bluejays concluded play in Des Moines, Iowa on Sunday.
The Bluejays continue their fall schedule with the Bluejay Invite on Sept. 24 and 25 at the Koch Family Tennis Center in Omaha.
The Mavericks' women's golf team will open the 2021 fall slate at the Jackrabbit Intercollegiate hosted by South Dakota State. Omaha will begin competition Monday morning and play will wrap up on Tuesday, Sept. 13.
Iowa- 27, Iowa State- 17; vs. Kent State- Saturday at 2:30pm on Boomer 1420 and 106.5 FM
The field is set for the 11th Nebraska Senior Match Play Championship at Beatrice Country Club, September 13-15, and four past champions are scheduled to compete.
Kirby Smith of Omaha headlines the field as the defending champion, after his win at York Country Club last year. Smith was the No. 2 seed and took down three-time NGA champion Ed Wyatt of Lincoln in the semifinals, before defeating Bennington's Steve Buroker in the final. He's scheduled to play with Wyatt during Monday's Stroke Play Qualifier, as well as perennial contender John Sajevic of Fremont at 10:40 a.m. off No. 1.
KCR-5, MIN-3; vs. OAK- Tue. 7 :10pm
SF-6, CHC-5 ; @ PHIL- Tues- 6 :05pm- Boomer 1420 AM and 106.5 FM
The Omaha Storm Chasers earned an extra-inning win over the St. Paul Saints, winning, 3-2, in 10 innings on Sunday at CHS Field. Omaha (64-50) earned a series split with St. Paul (58-56) and finishes the year 15-15 in 30 games against the Saints.
The Storm Chasers return to Werner Park on Tuesday, Sept. 14, to begin the final homestand of the season. It begins with a six-game series against the Iowa Cubs (CHC) from Sept. 14-19 and ends with a five-game series against the Indianapolis Indians (PIT) from Sept. 22-26 as part of the Triple-A Final Stretch.
KCC- 33- CLE-29; @ BAL- Sunday- 7:20pm- Mix 105.5 FM