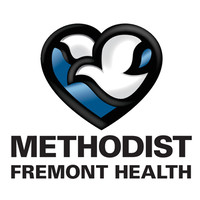 Methodist Fremont Health and the Fremont Moo baseball team are teaming up Friday night to stand up to cancer. 
Fremont is scheduled to face the Western Nebraska Pioneers during the Methodist/Moo Cancer Night Out at 7:05 at Moller Field. 
"It is an opportunity for our employees to bring their kids and their families and have a cookout as Methodist Fremont Health employees," said Shawn Shanahan, the executive director of development and community health with Methodist Fremont Health and the Fremont Health Foundation. "But it is also an opportunity for the community to come and join in the fun."
Shanahan said fans can purchase Stand Up to Cancer posters for $5 each. 
"In the seventh-inning stretch, we're definitely going to do a roundtable 360 and show everyone who is there supporting someone who has survived and/or passed due to cancer," she said. "Cancer is definitely something that has impacted just about every household." 
Shanahan is hoping for a packed house to watch good baseball and also help in the fight against a deadly disease. 
"We want the community to come out and join us, celebrate and have a good time," she said. "They'll also have a chance to recognize someone that they love who has suffered from cancer."