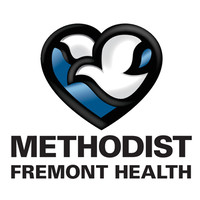 A community collaborative event is planned later this month to help youths receive the COVID-19 vaccination. 
Shawn Shanahan, executive director of development and community health at Methodist Fremont Health, said the event is scheduled for 4 to 6 p.m. June 29 at Christensen Field. 
Walnut Media, the City of Fremont, Methodist Fremont Health, Methodist Physicians Clinics, the Fremont Family YMCA, Educational Service Unit No. 2 and Three Rivers Health Department are among the partners for the event. 
"We're pushing a 12- to 19-year-old kind of event that is really focusing on vaccines so there will be an opportunity to have your kids vaccinated," Shanahan said. "A parent needs to sign so they need to join them that day."
No advance registration is required. It will also be an opportunity to meet additions to the MFH staff. 
"Our four brand new physicians will also be there," Shanahan said. "We'll be interacting with the teens and their families, working on access to health care and getting into a physician's office. It is an opportunity to meet and greet and schedule your annual physical or back-to-school physical."
The reason for the event is simple. 
"The ultimate goal was that we would increase the number of kids vaccinated before going back to school," Shanahan said. "We want to continue to do a push to keep everyone safe in our community." 
The MFH official commended Fremont educators for addressing the COVID-19 crisis during the 2020-21 school year. 
"Our school was a really safe place for kids and they did a great job," she said. "Not only did they go to school all year, but all sports activities continued, the plays continued so kudos to our schools. We want to continue to help them and continue to have our kids ready (for the fall)." 
Snacks will be available at the event for kids who are getting vaccinated or have proof that they have already been vaccinated. There will also be some prize giveaways.