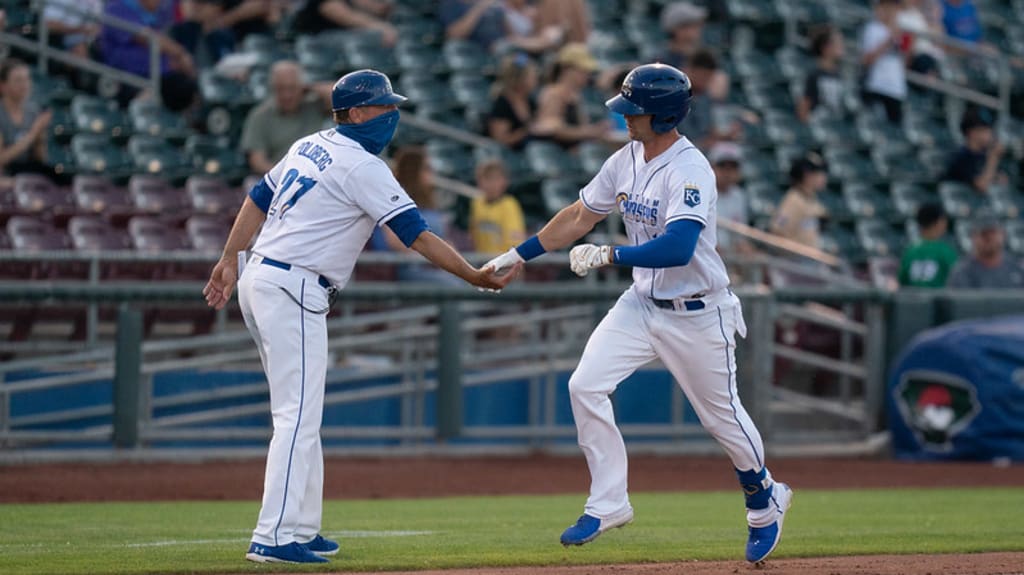 The calendar flip to June meant the start of postgame fireworks on Thursdays at Werner Park.
Omaha and Iowa provided some in-game fireworks as well in an 8-5 slugfest won by the Storm Chasers.
The teams combined for six home runs – including a 454-foot tape-measure shot by Cubs outfielder Trayce Thompson – in the first six innings. Omaha tallied four of them to build a commanding 8-2 lead.
Bubba Starling hit two, in consecutive innings, in his first action since May 20. The Omaha outfielder had been out of the lineup after undergoing LASIK surgery, and then a follow-up procedure, on hit right eye.
The former first-round draft pick had been taking batting practice daily, but he hadn't been in a game since the Chasers were playing Iowa in Des Moines. He was out during Omaha's recent winning streak.
The Chasers got a solid start from Carlos Hernández (2-1), who allowed a run on five hits through five innings in his second win. Three of the hits he gave up were to Heyward and veteran Dee Strange-Gordon.
Anthony Swarzak picked up his second save with an immaculate inning in the ninth. In his sixth Omaha appearance, he punched out Vance Vizcaino, Thompson and Taylor Gushue on nine pitches – all strikes.
Omaha hosts Iowa tonight at 7:05 at Werner Park.