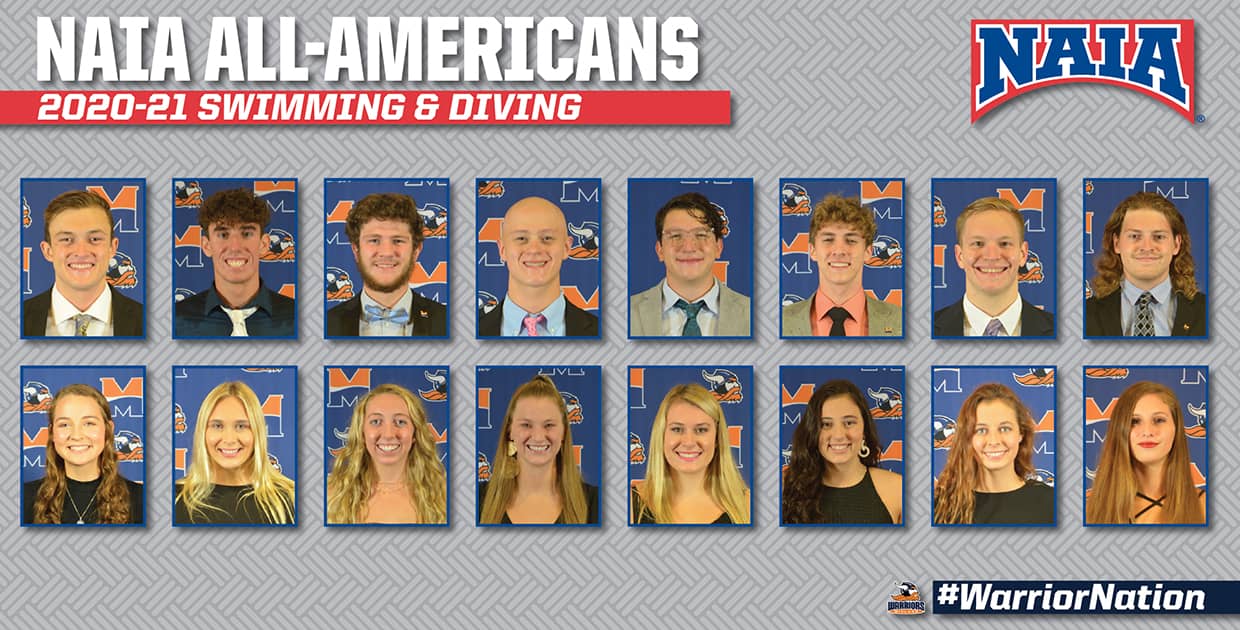 KANSAS CITY, Mo. – The NAIA Swimming All-Americans for the 2020-21 season have been announced. Midland University had 16 athletes earn All-America honors based on automatic or provisional cuts for the national championships that were canceled for the second straight season.
Allyse Bell, Abby Ertz, Faith Guyer, Lily Harrell, Kadisyn Kircher, Anna Lowary, Rianna Mueller, and Nerissa Wagner were all named to the NAIA Women's All-America Team.
Scott Cain, Trevor Edwards, JD Gagner, Braeden Kovacs, Gabriel Martinez, Caleb Miller, Tyler Penney, and Hayden Robbins were named to the NAIA Men's All-America Team.
For a complete list of the NAIA All-America Teams, use the following links. [Women's Team] [Men's Team]