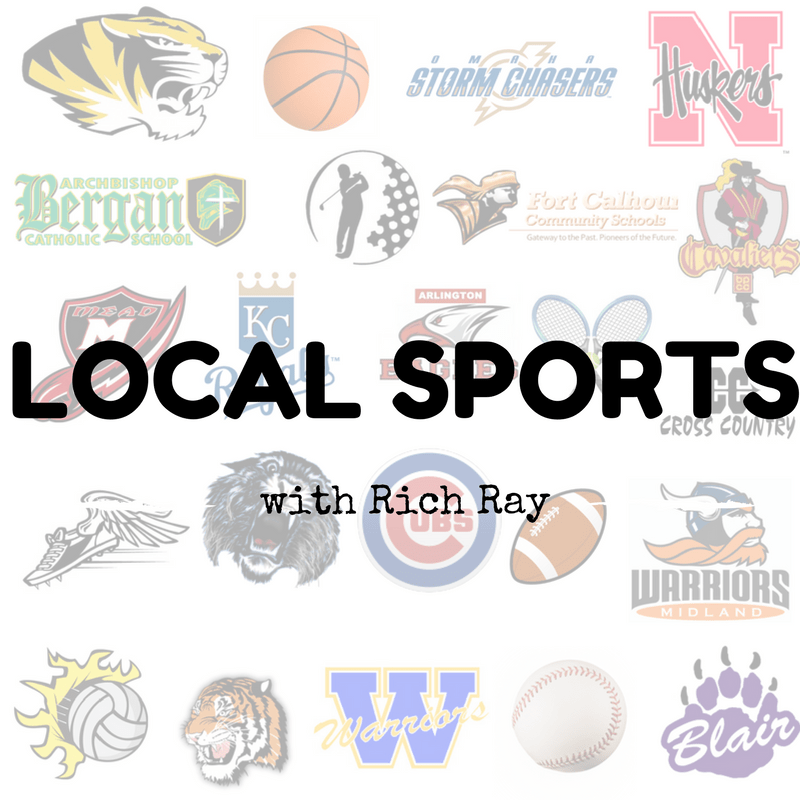 FREMONT – Here's a look at local scores from the weekend and what's coming up today in local sports:
State Wrestling
The NSAA State Individual Wrestling Championships concluded Saturday night at CHI Health Center Omaha.  After Millard South, in A, and Plainview, in D, three-peated for titles, Gering won it's first championship in 35 years in Class B and Central City claimed its' first title in eight years, in Class C.  Archbishop Bergan's Cal Jahnke finished fifth in Class C at 145 pounds.  He ended the season 36-4.  Other area wrestlers that claimed State Championships were Kael Lauridsen at 113 in B, for Bennington, Luke MacDonald at 182 in B for Bennington, Josh Miller at 170 in C for Arlington.  Paul Garcia of Scottsbluff won the title at 126 in B and became a four-time state champion.
Midland U Wrestling
The Midland men's wrestling team finished seventh in the GPAC Championships, held Saturday, at the Wikert Event Center.  Tyson Beauperthuy won the title at 184 pounds.
Basketball
FHS BBB went 0-2, losing to Lincoln North Star, 57-46 and to Lincoln Northeast, 72-54.  Fremont is 4-17 on the season
FHS GBB went 2-0, beating Lincoln North Star, 86-77 and Lincoln Northeast, 69-38.  The Lady Tigers are 19-3 on the season.
The Bergan BBB beat West Point-Beemer, Friday, 44-40.  Bergan is 14-8 on the year.
The Midland men's basketball team beat Hastings, 85-63.  The Warriors ended the season 6-17.
The Warrior women lost to Hastings, 81-56.  Midland is 15-10 on the year.
Hockey
In College hockey, Missouri State defeated the Midland men, 5-3, Saturday.
In women's hockey, Lindenwood downed Midland, 1-0, Saturday, while yesterday, Midland won 5-2.
Baseball
The Midland Warrior baseball team played two games in Lindsborg, Kansas, yesterday.  Midland beat Bethany 9-7 in game one and game two was played to a 7-7 tie, due to darkness.
Track & Field
The Midland track and field teams competed in the GPAC Championships, in Sioux Center, Iowa, Saturday.  The Warriors Jose Gonzalez won the 1000 meters in 2:32.60.  Shandon Reitzell won the high jump at 6' 7.5".  Dylan Kucera won the shot put at 59- 1.25.  Kucera also won the weight throw at 65- 2.75.  The Warrior women finished ninth in the team race, while the men finished sixth.
Coming up today:
Blair BBB vs. Schuyler @ Bennington in B-5 Subdistrict- 7:15p on Boomer 97.3 FM.