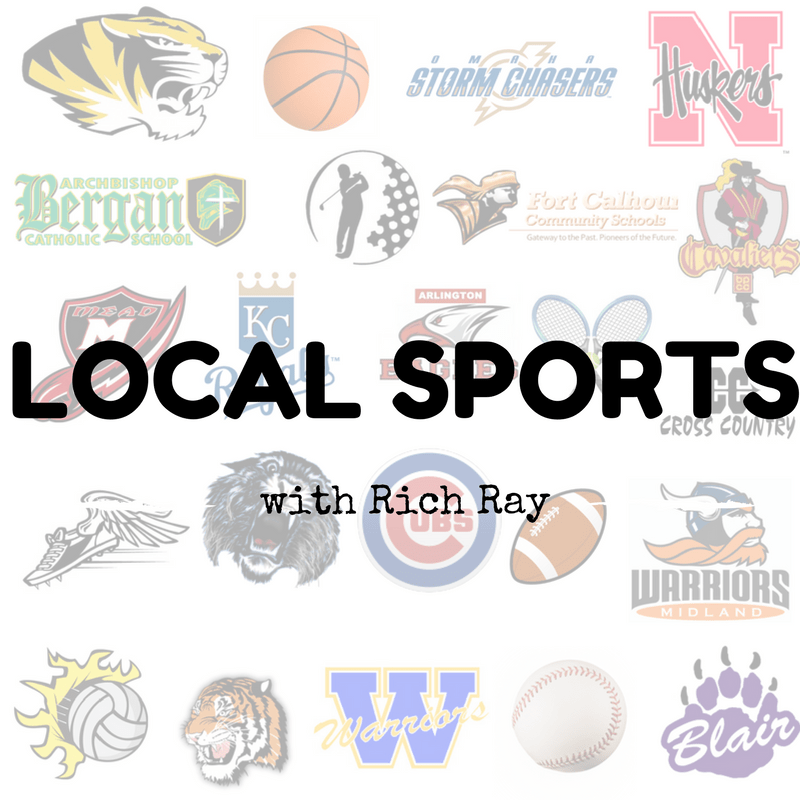 FREMONT – Here's a look at local sports today with Rich Ray:
Basketball
The Archbishop Bergan Lady Knights basketball team began the post-season, last night.  With more, here's Chris Whitney:
Bergan plays Elmwood-Murdock, tonight, at 7:00.  The game will be broadcast on Big Dog Country, 98.9 FM and 1340 AM.
The Nebraska men's basketball team battled for 40 minutes Wednesday night at Maryland, but the Huskers' late comeback attempt fell short in a 79-71 loss to the Terrapins.
In Nebraska women's basketball, Kate Cain produced a perfect shooting night on her way to tying her career high with 22 points, while Isabelle Bourne added 21 points and a career-high 17 rebounds to lead a furious Nebraska rally on the road to claim a 71-64 women's basketball win over No. 24 Northwestern at Welsh-Ryan Arena.
Football
Following extensive consultation with the Irish government, medical authorities and the administrative staffs at Nebraska and Illinois, the 2021 season-opening football game scheduled for Aug. 28 between the two schools will not be played at Aviva Stadium in Dublin, Ireland, due to the COVID-19 pandemic. The Huskers and Fighting Illini still plan to open the 2021 season on Aug. 28, but now the game will be played in Champaign at Illinois' Memorial Stadium.
Baseball
The Nebraska baseball team will play a 44-game, conference-only schedule, as announced by the Big Ten Conference on Wednesday, Feb. 17. With all 44 games counting as conference games, the Big Ten also announced that there will be no 2021 Big Ten Tournament, which Omaha was slated to host in May.
The 13-week schedule consists of five, four-game weekends and eight, three-game weekends. Each team is scheduled to play every other conference team at least three times.
Coming up tonight:
Blair BBB @ Omaha Roncalli Catholic- 7pm
MU W Hockey @ Liberty University- 10:30am- Lebanon, Illinois
MU E-Sports vs. UC Santa Cruz- 8 :30pm