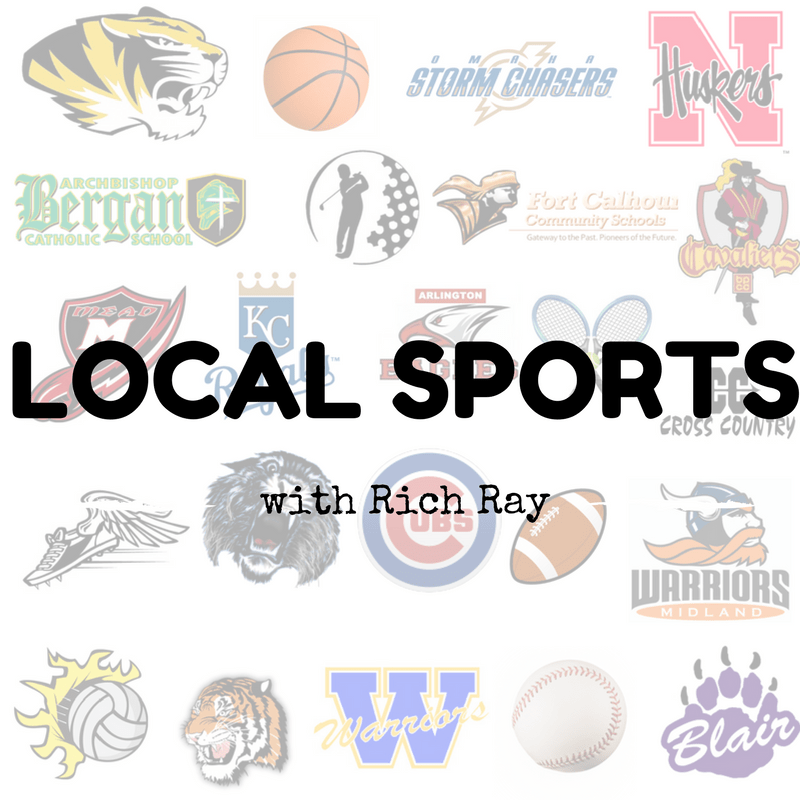 FREMONT – Basketball, swimming, hockey and wrestling competitions took place over the weekend. Here's a look at the scores, with Rich Ray:
Basketball
FHS Boys basketball lost to Omaha Creighton Prep, 56-41.  Prep's AJ Rollins scored 16 points.  Brandon Buckley added 11.  Fremont got 15 points from Micah Moore.  Prep is 11-1 and hosts Westside on Friday.  Fremont is 2-10 and hosts Lincoln Southeast, Friday.
The Fremont High girls basketball team beat Omaha Marian, 73-49.  Taylor McCabe scored 22 for Fremont.  Charli Earth added 18 and Macy Bryant had 14.  Aryannah Harrison led Marian with 26 points.  Head Coach Kelly Flynn talked about the win:
Fremont is 12-2 while Marian is 5-4.  Marian hosts Westside on Friday.  Fremont plays at Lincoln Southwest, tomorrow night.
The Bergan girls and boys basketball teams hosted North Bend Central, Friday.  With more, here's Chris Whitney:
College Basketball:
Briar Cliff women over Midland- 75-53
Briar Cliff men over Midland- 90-85
Wrestling
The Fremont High wrestling team finished ninth in the HAC Championships, Saturday, at Kearney, scoring 73 points.  Lincoln Easts won the title with 206.  Highlighting things for Fremont, Tommy Wentz was second at 160 pounds.  Benny Alfaro was second at 220 and Titus Richardson was third at 285.
The Bergan wrestling team competed in the Battle Creek Invite, Saturday.  Bergan finished eleventh with 53 points.  Crofton-Bloomfield won the meet with 166.  Highlighting things for Bergan, Cal Jahnke was first at 145 pounds and Clay Hedges was fourth at 195.
Swimming
The Fremont High girls and boys swim teams both finished third at the Lincoln High Invite, Saturday.  The girls scored 182 points.  Grand Island was first with 211.  The boys scored 158 points.  Kearney was first with 301.
GIRLS ·
The 200 Meldey relay started the team with a spark, the team of Grace Blick, Charlotte Vech, Madelyn Buck, and Karsen Jesse all earned 4th place medals.
Girls 100 free returned Madelyn Buck with a 4th place medal,
Karsen Jesse returned to the 500 freestyle winning Gold medal with a season best time of 5:32.53
200 Free relay foursome of Karsen Jesse, Elisabeth Meyer, Lucy Dillon, and Madelyn Buck earned a 4th place finish.
The final relay 400 freestyle relay the team of Elisabeth Meyer, Ellie Schiemann, Charlotte Vech, and Lucy Dillon placing 4th with a time of 4:07.81.
BOYS ·
The 200 Medley relay started the meet with a great swim of Nathaniel McClellan, Connor Christ, John Monson, and Josh Iossi to place 2nd with a time of 1:45.67.
Senior Nathaniel McClellan was right on his season best with a 2nd place finish with a 56.15.
The Boys 200 Free relay ended up 3rd place, John Monson, Connor Christ, Nathaniel McClellan, and Josh Iossi. · The boys 100 back Senior Nathaniel McClellan and Freshman Landon Lamson score big points in the 100 back placing 3rd and 6th overall. · Connor Christ had a close race earning 2nd place in the 100 breaststroke with a time of 1:02.06.
Midland Swimming Quad:
Midland women and men finished second versus Sterling, St. Ambrose and Morningside
Hockey
Women's Hockey:
Lindenwood- 3, Midland- 2 and Lindenwood over Midland- 2-1 in overtime
Men's Hockey:
Maryville University-St. Louis- 5, Midland- 1
Coming up today:
FHS Girls Bowling versus Columbus- 2pm @ Thirty Bowl
Coming up Tuesday:
Fremont High GBB @ Lincoln Southwest- 7:30pm (Airtime:  7:15pm)- KHUB
Blair GBB vs. Omaha Concordia- 6pm (Airtime:  5:45pm)- Boomer 97.3 FM
Blair BBB vs. Omaha Concordia- 7:30pm (Airtime:  7:15pm)- Boomer 97.3 FM