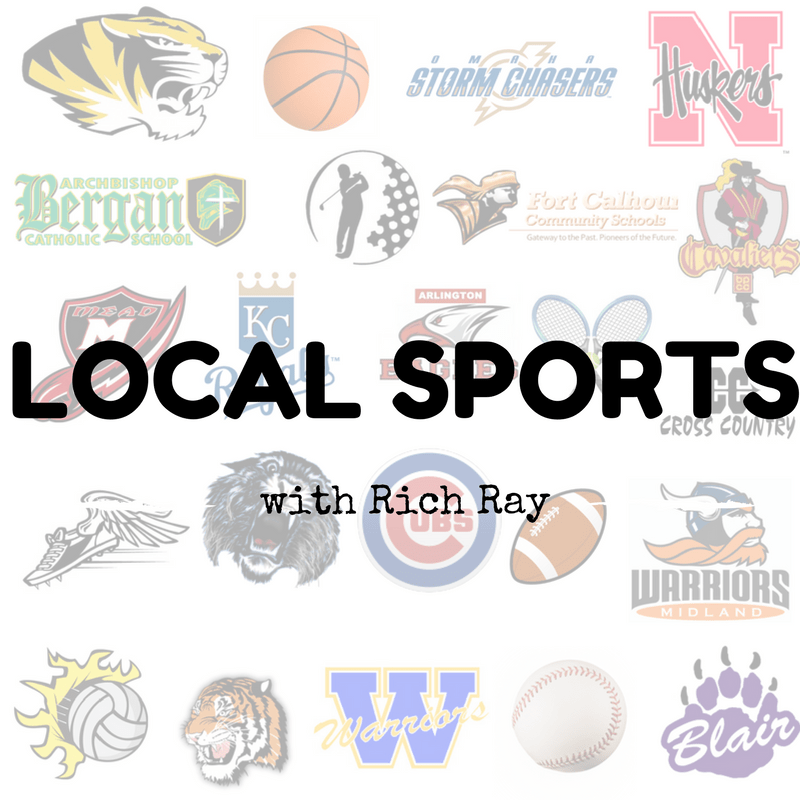 FREMONT – Here's a look at local sports today with Rich Ray:
North Bend Golf Course Takes Top Honors
One of the top golf courses in America, by popular vote, resides in Dodge County.  According to GolfPass, the top courses in the United States were voted on in the Golfers' Choice Golf Advisor Top 50.  In the Short Course category, the North Bend Golf Course was voted #2 by the voters.
Basketball
The Fremont High girls basketball team traveled to Lincoln and defeated the Lincoln East Spartans, 77-60, last night.  After trailing 28-27 at halftime, the Tigers exploded with 34 third-quarter points, propelling Fremont to the win.  Head Coach Kelly Flynn talked about the performance:
The Tigers got 24 points from Taylor McCabe, 16 from Sarah Shepard, 11 from Bella Keaton and 10 from Macy Bryant.  Lincoln East was paced in scoring by Matalynn Campbell with 22 points and Olivia Kugler with 10.  Lincoln East is 5-2 on the season and hosts Columbus, on Friday.  Fremont is 11-2 and will play at Lincoln Southwest, Friday night.
The Blair High girls and boys basketball teams hosted Wahoo, last night.  With more, here's Brian Abrahams:
The Nebraska Men's Basketball teams' next two games have been postponed due to Covid-19 issues within the Husker program.  Tonight's scheduled game, versus Illinois, and Saturday's game at Maryland, have been postponed.
Coming up tonight:
MU WBB vs. College of St. Mary- 6pm – Mix 105.5, FM
Later this week:
Thursday, January 14th:
Fremont High BBB @ Lincoln Southwest- 7:30pm (Airtime:  7:15pm)- KHUB
Bergan GBB @ Guardian Angels CC- 7:45pm (Airtime:  7:30pm)- KFMT
Blair GBB vs. Plattsmouth- 6pm (Airtime:  5:45pm)- Boomer 97.3 FM
Blair BBB vs. Plattsmouth- 7:30pm (Airtime:  7:15pm)- Boomer 97.3 FM
Friday, January 15th:
Fremont GBB @ Lincoln Southwest- 7:30pm (Airtime:  7:15pm)- KHUB
Blair GBB vs. Nebraska City- 6pm (Airtime:  5:45pm)- Boomer 97.3 FM
Blair BBB vs. Nebraska City- 7:30pm (Airtime:  7:15pm)- Boomer 97.3 FM
Saturday, January 16th:
Sports Saturday- 8a-9a- KHUB
The Great Outdoor Radio Show- 9a-10a- KHUB
Huskeronline.com Podcast- 10a-11a- KHUB
Fremont High BBB vs. Omaha Creighton Prep- 2:45pm (Airtime:  2:30pm)- KHUB
Fremont High GBB vs. Omaha Marian- 7:45pm (Airtime:  7:30pm)- KHUB
Bergan GBB vs. North Bend Central- 4:30pm (Airtime:  4:15pm)- KFMT
Bergan BBB vs. North Bend Central- 6pm (Airtime:  5:45pm)- KFMT
Sunday, January 17th:
Kansas City Chiefs vs. Cleveland Browns- 2:05pm (Airtime:  1pm)- KFMT