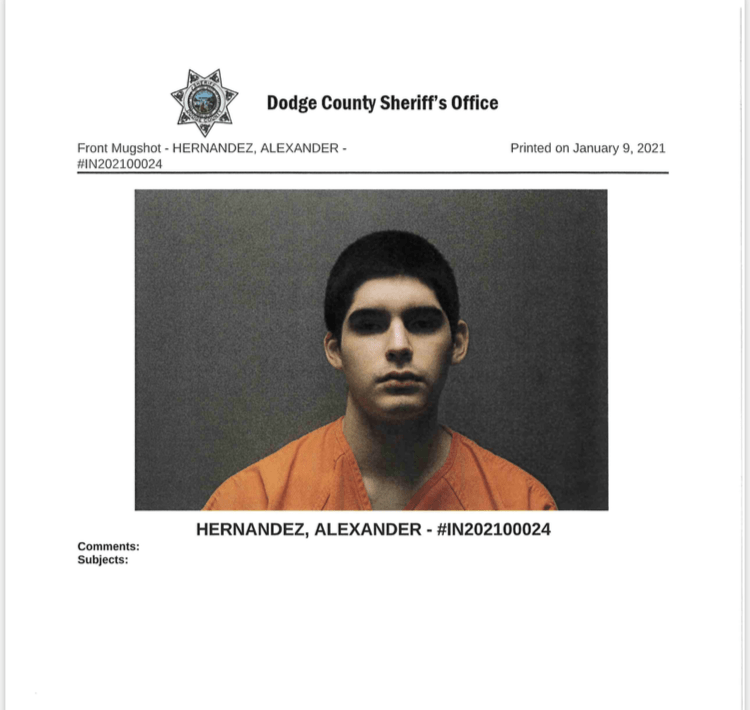 FREMONT – In a story that shocked everyone in the community, Fremont Police have revealed that 19-year-old Alexander Hernandez was the cousin of the 4-month-old baby girl he brutally stabbed to death.
Fremont Police were dispatched to a residence in the 1300 block of Missouri Avenue in Fremont on Friday night due to a report of an unconscious child. When officers arrived, they learned that another resident in the home had seen Hernandez stab the child and wrestled the knife away from him.
The child was taken to Fremont Methodist Health hospital where she was later pronounced deceased.
The child was being taken care of by the Hernandez family here in Fremont after the child's family in Chicago, IL could not take care of her.
At this time, the family is keeping the details of the funeral private. Cards and offerings can be sent to Full Life Church at 2380 Seaton Avenue here in Fremont, Attn: Juan Hernandez.
To read the original story regarding this tragedy click here.