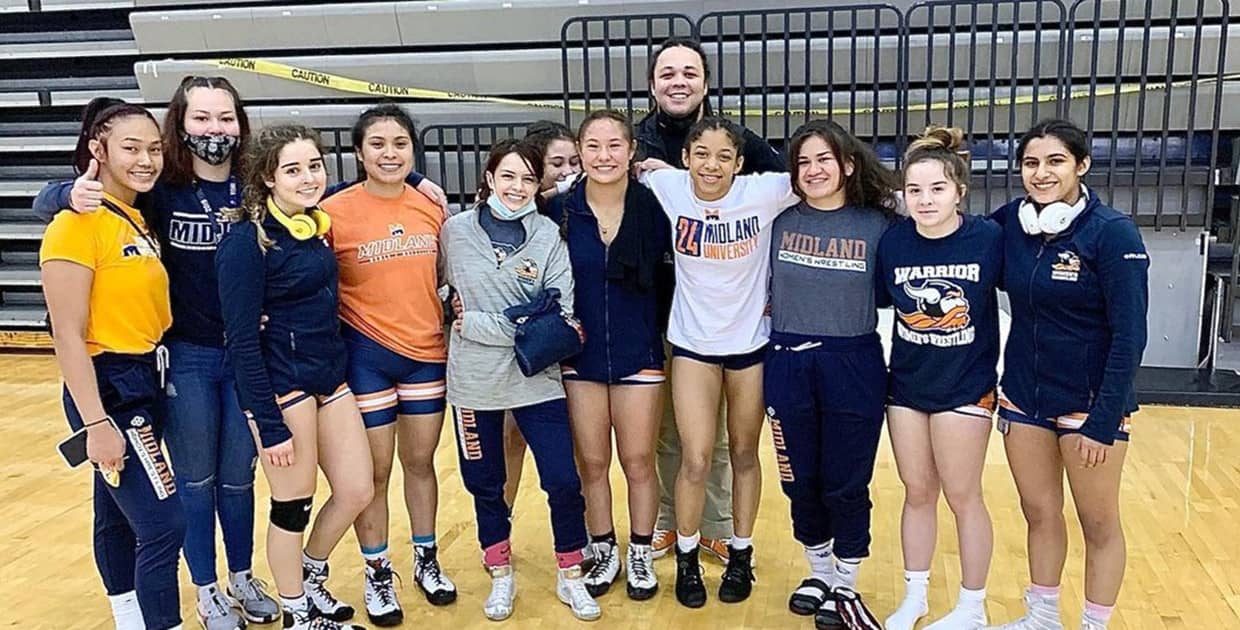 HASTINGS, NEB.—Midland University's women's wrestling team took to the mats on Sunday morning, competing in the Hastings Open. Joining the Warriors in the open tournament were wrestlers from Wayland Baptist University, Hastings College, Twin Cities RTC, and Victory School of Wrestling.
The Warriors continued their strong start to 2021 with first places finishes in the 101-pound weight class by sophomore Esther Walker and in the 143-pound weight class by freshman Waipuilani Estrella-Beauchamp.
Freshman Samantha Segura-Valiz was not too far behind teammate Waipuilani as she finished 3rd in the 143-pound division.
In the 116-pound weight class, freshman Serenity Durham-Greene finished 2nd followed by freshman Salem Scobee in 5th place.
Freshman Jasmin Ballesteros earned a 2nd place finish in the 170-pound weight class.
Competing in the 130-pound matchup, sophomore Avery Thomason was 3rd and freshman Prethy Enriquez finished 4th.
The Warriors will now prep for the York Tournament this coming Saturday, January 16. The all-day tournament will be held in York, Nebraska at the Freeman Center.